11 years of successful company history
With a considerable amount of experience and know-how, we are always able to develop new innovative solutions to the challenges of the industry and offer them from a single source.
Installation Port Projects completed
Offshore WTG Components handled
Overnights on our Service Operations Vessels
Gangway Transfers with our Service Operations Vessels
Total Operating Hours of our Crew Transfer Vessels
Transfers per Working Day per Crew Transfer Vessel
Successfully supporting offshore wind projects for already 10 years
In addition to the following milestones, our entire history is available here:
2011, May

WINDEA Offshore is founded as a shared offshore wind brand and joint venture of the companies Ems Maritime Offshore, Bernhard Schulte Group and SSC Group.

2013, March

2013, September

Ems Maritime Offshore christens the first Crew Transfer Vessels (CTV) "WINDEA one". In the following five years, another five CTVs will be added.

2016, August

2018, January

Expansion of our joint venture with Buss Offshore Solutions and extension of our portfolio. One year later the Buss Group takes over the SSC Group and its portfolio.

2019, April

2021, March

We become a shareholder of Heinemann Projektberatung and include training for the wind sector and materials management in our portfolio.
2011, May

2013, March

Our product WINDEAcare is launched and acquires the first contract for the offshore wind farm Alpha Ventus in September, followed by numerous orders in the North and Baltic Seas.

2013, September

2016, August

The first newlbuild Service Operation Vessel (SOV) "WINDEA La Cour" from Bernhard Schulte Offshore, the new shareholder of the Schulte Group, starts its work. Two more newbuild SOVs will follow in the next four years.

2018, January

2019, April

Together with MidOcean Wind, we establish the joint venture WINDEA Offshore USA to enter the US offshore wind market.

2021, March
2011, May

2013, March

2013, September

2016, August

2018, January

2019, April

2021, March
2011, May

WINDEA Offshore is founded as a shared offshore wind brand and joint venture of the companies Ems Maritime Offshore, Bernhard Schulte Group and SSC Group.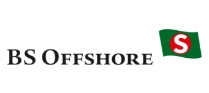 Fleet of Purpose Build SOVs
Worldwide Ship Management, Crew Management and Commercial Management of Vessels
Newbuilding Supervision
Offshore Catering
Diving and ROV Services
Rope Access & NDT Technicians
Worldwide Port Agency Services
Marine and QHSE Professionals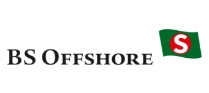 With the foundation of Bernhard Schulte Offshore in 2015, the Schulte Group established a dedicated company for its offshore activities in offshore wind and oil and gas.
The Schulte Group is a worldwide operating, family-owned, and Hamburg based shipping company with more than 135 years of experience. The Schulte Group's services range from pure ship owning, over ship management and new-building supervision and port agency services to innovative IT solutions for the maritime industry.
The company owns about 90 vessels and has more than 600 vessels under management. More than 550 new building projects have been supported by the Schulte Group and 20,000 seafarers and onshore staff in over 30 locations ensure safe and efficient shipping operations.
As a result of optimised processes, a lean organisation, the purchasing power as one of the largest ship managers in the world, competitive and sustainable financing and vigilant risk management, Bernhard Schulte can offer to their client's competitive charter rates coupled with high-quality ship management services.
The Schulte Group is setting new standards. With old values.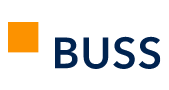 Offshore Wind Marshalling Port Operation
Wind Turbine Installation and Service
Rotorblade Maintenance and Repair
Port Development and Operation
QHSE Services
Personnel Services & Consulting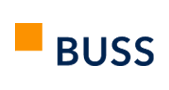 The Hamburg company develops customized logistics solutions for on- and offshore wind turbines. Buss Offshore Solutions is a subsidiary of the Buss Group, which was founded in 1920 and offers its international customers tailor-made port logistics solutions for on- and offshore projects. The team implements the projects on the company's own or on external terminals with its own equipment or with third-party devices. Based on expertise gained from many different major offshore wind projects in the North and Baltic Seas, Buss supports customers with the design and implementation of logistics projects along the entire transport and installation chain.
In addition to port and logistics services, Buss Energy Group provides its customers a broad portfolio in the renewable energy service segment. The employees of the group's service branches for wind turbine and rotor blade services have 15 years of experience in the wind industry. During this time more than 2,000 wind turbines have been built and serviced on land and at sea across Europe.
Buss provides installation, maintenance, and logistics services for wind turbines on land and at sea. In doing so, customers receive everything from one source: from transport and logistics planning to port handling, mechanical completion and maintenance of turbines and blades. The training and qualification model ensures very high safety and quality standards. All services are committed to high QHSE standards which are ensured by the group's internal QHSE management team, which is also active as independent service provider for third party clients.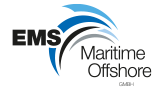 CTVs (Designing, Building, Operating)
Charter Management CTVs, Guard Vessels & Small Offshore Support Vessels
Survey Operations
Ship Management & Crewing
Marine Coordination & Site Surveillance
24/7 Marine Coordination Center VENTUSmarine
Marine and QHSE Professionals
Port & Logistics Services
O&M Bases in Eemshaven (NL), Port Knock, Borkum, Mukran (soon)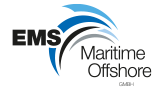 Ems Maritime Offshore GmbH (EMO) is a fully-owned subsidiary of the shipping company Aktien-Gesellschaft "EMS", and was established in 2010 to expand the offshore activities of the AG "EMS" group.
The energy of the future will to a large extent be generated at sea. As pioneers providing services for this future-oriented sector, EMO has recognised the signs of the energy turnaround at an early stage. Its declared long-term objective is to offer and establish customer-tailored service solutions sustainably.
EMO operates its own fleet of modern service vessels under the German flag, which are adapted for use in the offshore wind farms of the North Sea and the Baltic Sea. In addition to the standard activities of a certified shipping company, specialising in the particular requirements of offshore wind farms, EMO also provides the comprehensive services required in various service ports close to the wind farm clusters. This includes the provision of office, storage and field warehouse capacities as well as parking spaces and berths for service vessels. In the Netherlands, EMO operates the new Heliport and DronePort Eemshaven.
The extensive service package is rounded off by the Marine Coordination section which manages all logistics processes and maritime site surveillance by the in-house control centre VENTUSmarine.
Aero Enterprise
Visual and Thermal Inspection of all WTG Components by means of Autonomous Drones
Automatic Detection and Classification of Damages under use of AI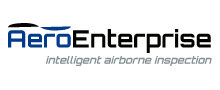 Aero Enterprise offers a full-service package for the airborne inspection of on- and offshore wind turbines by the use of the self-developed helicopter drone AERO-SensorCopter and damage analysis AERO-Software Package.
AG EMS
Transportation of Passengers and Cargo to the Offshore Service Hubs Borkum and Heligoland
Enhances the Pool of Seafarers with Additional Masters, Officers, Engineers, and Ship Mechanics
Land-owner of Expansion Areas next to Ems Maritime Offshore Bases in Eemshaven and Emden

AG EMS is operating the maritime transport service between the ports of Emden, Eemshaven and Borkum.
Bernhard Schulte Shipmanagement
Strategically positioned Ship Management Centers in Shipping Hubs in EU and APAC
Safety Management System & Offshore Procedures for Multiple Operations and Vessel Types
Global Supplier Network as Member of GenPro Procurement

Bernhard Schulte Shipmanagement (BSM) is the ship managing unit of the Schulte Group operating through more than 30 offices across the globe. BSM has dedicated teams around the globe focusing on the specialised operation of offshore units.
Buss IDEA Offshore
Access to Warehouses, Quayside Areas and blue-collar Labour in France
Local Network of Suppliers and Partners from the Marine and Renewable Industry
Tender Response and Sales Support in French Language

Buss IDEA Offshore is able to offer comprehensive logistics services for the offshore market in France. This includes nearshore and base port logistics for the installation, operation, and maintenance phases. The company also offers planning and execution of installation and maintenance of components as well as warehouse and factory logistics for suppliers and manufacturers.
Buss Terminal Eemshaven
On-site Heavy Lift Equipment and SPMT Axle Lines
210,000 m² Terminal Area
Up to 20t m² Heavy Lift Platform
Regional Dutch Supplier Network
Full-service Marshalling Port Projects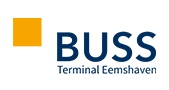 The Buss Terminal Eemshaven is located in the Northern Netherlands, directly at the mouth of the River Ems and south of the Island of Borkum. Developed for the handling and storage of heavy and oversized components, Buss Terminal Eemshaven is the perfect installation port for offshore wind projects.
Ems Maritime Offshore B.V.
Agency Services
150 m Floating Jetty
Storage & Warehousing on 3.5 ha
Full Supply Chain Management
Operator of Heliport & DronePort Eemshaven incl. ground handling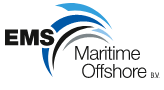 EMO B.V. offers generous logistics facilities on 3.5 hectares in Eemshaven, in the Northern Netherlands. The base is located in immediate proximity to the Heliport Eemshaven, the new DronePort and also to the public railway for passenger transportation and is thus a perfect hub for material and personnel on the way to and from offshore wind farms in the southern North Sea.
Mukran Port Terminals
Heavy Lift Equipment
Covered Warehouse
Terminal Area
Services and use of the local/regional Company Network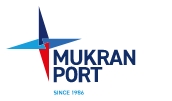 Mukran Port Terminals, located on the island of Rugiain the Baltic Sea, is a deep-water port which is perfectly suited for offshore installation and maintenance projects due to its several terminals.
OFD
Transportation of Passengers and Cargo to the Offshore Service Hubs Borkum and Heligoland
Airplanes for Transect Flights to Support Marine Mammal Monitoring Activities
OFD, a company of AG EMS group with its headquarters at Emden airport, is conducting scheduled flights to the islands of Borkum and Heligoland and offering charter flights to customer specific destinations.
Schulte Marine Concept
Experience from Supervising more than 650 Newbuilding and Conversion Projects in Shipyards all around the Globe
Local Offices and Employees in Shipyard Locations in China, Japan, Korea, India, Philippines, Taiwan and EU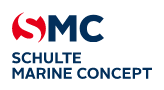 Schulte Marine Concept provides tailored technical consultancy and project management services for newbuilding, conversion and retrofit projects as well as for fleets in service.
windskills / Heinemann Projektberatung
Safety Trainings (GWO, DGUV, VDE, EASA ...)
Technical Trainings (Electrical, Hydraulics, Mechanics)
Materials Management
Certified Servicestation for Life Jackets and Survival Suits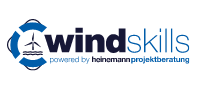 As a certified service provider, Heinemann Projektberatung offers a wide range of safety and technical trainings in accordance with the internationally established standards of the Global Wind Organization (GWO) and national guidelines (DGUV, VDE) as well as specific requirements, e.g. for flying crews (Heli/HEMS) accordance to EASA criteria. In the area of materials management the company inspects, maintains, stores and commissions all equipment.
Experienced and established service providers in the fields of medicine, emergency services, nautical sciences, aviation and wind energy have come together in close partnership.
WINDEAcare
WINDEAcare is a concept for holistic medical care for offshore wind farms. The partners include Northern Helicopter GmbH and Johanniter-Unfall-Hilfe e.V. with its offshore rescue department.

Customized services such as air rescue/HEMS, the provision of emergency paramedics, rescue training for first responders offshore and the area of material concepts are available to customers either bundled or individually. WINDEAcare does not operate as an independent company, but is a product created through close cooperation between the partner companies, each of them acting independently. It is distributed by WINDEA Offshore GmbH & Co. KG.
Northern Helicopter
Air Rescue in Offshore Wind Farms with dedicated Rescue Helicopters in the North Sea and Baltic Sea
Helicopter Transport of Passengers & Cargo and VIP-Flights

NHC Northern Helicopter provides Helicopter Services, esp. for offshore rescue and crew and cargo transfers.
Johanniter-Unfall-Hilfe
Paramedics at Offshore Wind Farms (Vessels, Platforms)
Training Provider for Offshore Rescue
Material Concepts
Dispatcher in Offshore Emergency Dispatch Centre

Johanniter-Unfall-Hilfe provides offshore paramedics for installation, service and accommodation vessels, and platforms. They offer material concepts due to their offshore experience. Further, they fill the medical desk at the Emergency Coordination and Dispatch Centre (Notfallleitstelle Offshore-Windparks, GMN) and conduct medical trainings.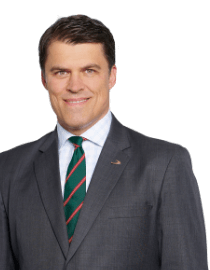 Matthias Müller
Managing Director, Bernhard Schulte Offshore
Matthias Müller holds a Master of Laws from North-West University in South Africa. In 2004 he joined the Schulte Group as a legal counsel. In the following years he became the Business Development Director, responsible for more than 60 new-building projects for container and tanker vessels. In 2011, he co-founded WINDEA Offshore. Since 2015 he is the Managing Director of Bernhard Schulte Offshore, the offshore division of the Schulte Group.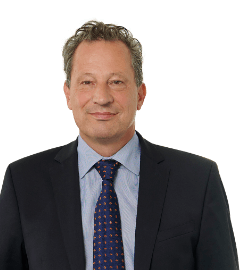 Martin Schulz
CEO, Buss Energy Group
Martin Schulz holds a degree in economics and has been working in the renewable energy sector for over 20 years. He developed various offshore projects in the North Sea and has many years of sales experience. At the beginning of 2016, he initially took over the Buss Offshore Solutions division and then successively developed the wind energy business area to form the Buss Energy Group. Since January 2018 he is one of the Managing Directors of WINDEA Offshore.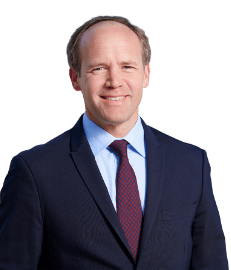 Caspar Spreter
Managing Director, WINDEA Offshore
Caspar Spreter studied law in Hamburg and started his professional career in 2003 as an Analyst in Frankfurt am Main. After completing the Second State Examination in 2007, he became a lawyer and worked in Hamburg as Corporate Counsel at two affiliated companies focusing on international shipping as well as oil & gas investments and ship management. In April 2011, he joined WINDEA Offshore as General Counsel. Since November 2012 he is one of the Managing Directors.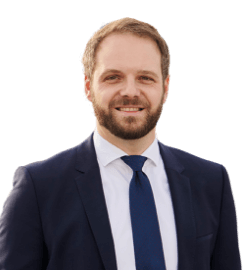 Marcel Diekmann
Managing Director, Ems Maritime Offshore
Marcel Diekmann has worked for the AG "EMS" corporation since 1999. During his time at AG "EMS", he completed his diploma in business administration specialising in accounting as well as financial management and controlling. With the foundation of the subsidiary Ems Maritime Offshore (EMO) and the expansion of activities in the offshore sector, he became an authorised signatory and took over the management of the commercial area. Since September 2020, he took over the management of EMO and has also become Managing Director of WINDEA Offshore since February 2021.