Balance of Plant (
BoP
) Services
Lending support to all aspects of offshore construction
The support systems and structures beyond the actual wind turbines of an offshore wind farm are collectively referred to as the Balance of Plant (BoP).
This includes:
Turbine Foundations & Scour Protection Systems
Inner Array Cables & Export Cables
Offshore and/or Onshore Substations
The scope of inspection varies from country to country. They consist of structural inspections above and below water (GVI/CVI, NDT, bolt tension); statutory inspections and maintenance of life-saving appliances, fire-fighting equipment, lifting equipment, and electrical installations. Maintenance is carried out condition-based or planned based on the manufacturer's manuals. These services are performed by teams of multi-disciplined and certified technicians at the offshore wind farm.
Such a complex and site-specific logistics setup requires tailored planning. With our intercompany experience across CTV, SOV, and helicopters we will always find the most efficient transportation solution. This extends as well to Operation and Maintenance (O&M) base setup, agency services, and coordination services.
Exxon
Shell (Rope Access, Petrochemical Plants Singapore)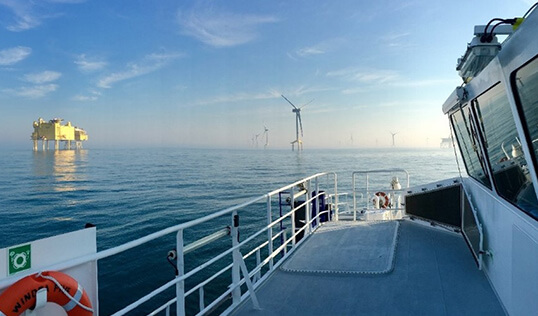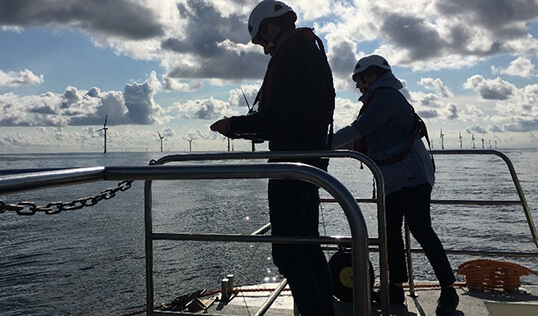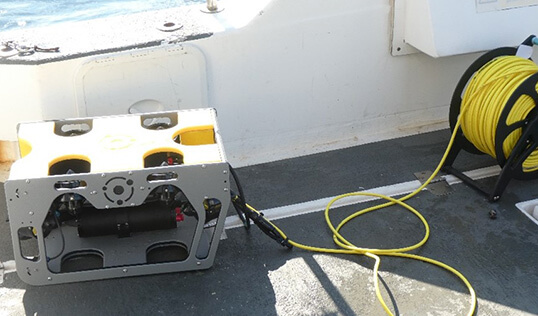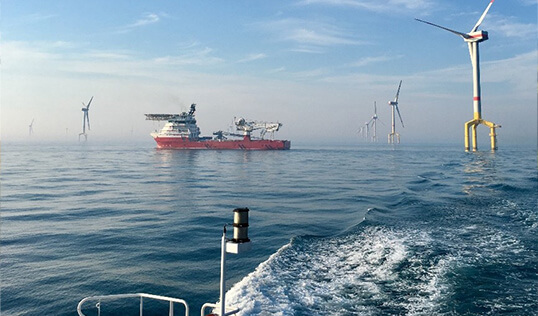 Services
Rope-Access works including CVI/GVI, NDT inspections, coating repairs, and mechanical works
Subsea inspections, repair, and maintenance by Divers, ROV, and AUV
Bathymetric Surveys and Depth of Burial Surveys performed from CTV, daughter crafts, USV, or dedicated survey vessels
Mechanical/Electrical works on Foundations and OSS

Thomas van der Laan
Project Manager