Making every second count
Time plays a major role in emergencies. Reaching patients quickly and providing timely treatment is critical for saving lives. Our offshore wind farms are located at a considerable distance from the mainland. To span the distance in the event of an emergency, speed is key. Together with our partners at Northern Helicopter GmbH we make every second count.
Each helicopter boasts the latest technology and modern emergency medical equipment. Among the medical apparatuses available onboard are monitors, ventilators, ultrasound, a mechanical CPR device, etc.
The offshore rescue station in the North Sea is located in St. Peter-Ording. For the Baltic Sea region, a rescue helicopter is stationed in Güttin on the Island Rugia (Rügen). Both stations are staffed 24/7 with a flight and medical crew. This guarantees short flight times to the wind farms to reach sick and injured individuals around the clock. In the event of a technical failure of one helicopter, an equivalent replacement is always on stand-by.
North Sea
Albatros
Alpha Ventus
Amrumbank
BARD Offshore 1
Butendiek
Deutsche Bucht
Global Tech I
Hohe See
Merkur Offshore
Nordergründe
Nordsee One
Nordsee Ost
Riffgat
Trianel Windpark Borkum
Baltic Sea
Arkona-Becken Südost
Baltic 1
Baltic 2
Wikinger
Cable installation company
Offshore Platforms
BorWin alpha
BorWin beta
BorWin gamma
DolWin alpha
DolWin beta
DolWin gamma
DolWin kappa
HelWin alpha
HelWin beta
SylWin alpha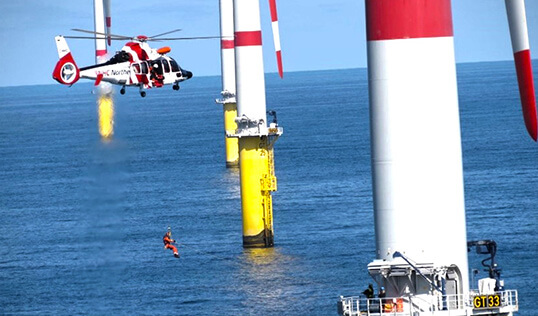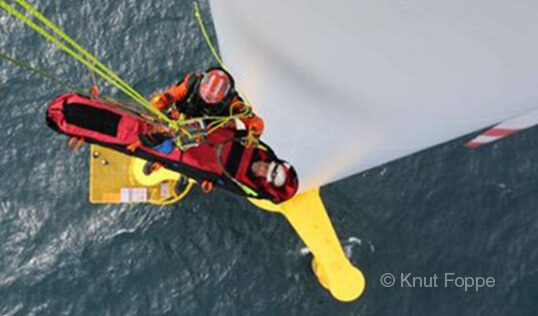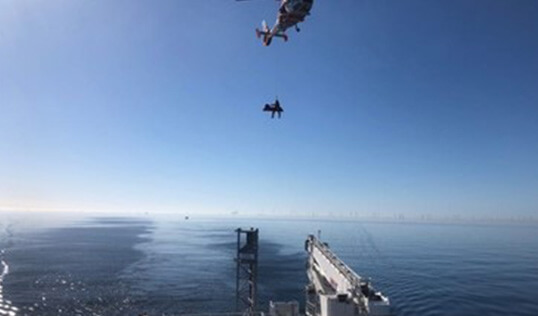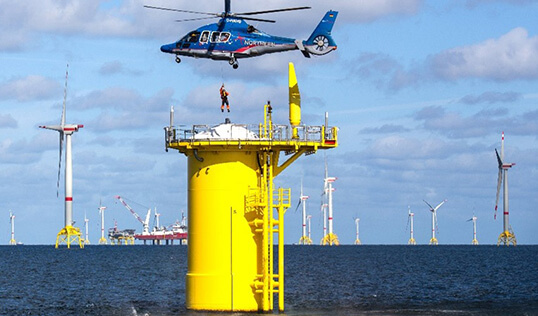 Services
Experienced paramedics certified according to the German Notfallsanitätergesetz (NotSanG)
Regular general medical health care for all persons in the project
Care of critically ill or injured people 24/7
Medical treatment during rope-assisted rescue from wind turbines, from depth, and confined spaces
Continuous medical training on-site, e.g. first aid for the emergency team or the crew
Taking over selected activities on-site in the area of Health-Safety-Environment

Katja Rehage
Project Manager