Spanning the distance between land and sea
Our helicopter transportation services close the distance between land and sea. We transport passengers, baggage, and cargo to offshore wind farms in the North Sea and Baltic Sea. Our flights provide high speed, wide range, and cabin comfort.
Our partner Northern Helicopter offers crew transport flights from their headquarters in Emden and the offshore rescue base in Güttin on the Island Rugia (Rügen). Before departure, passengers go through a check-in process to ensure all security and safety requirements are met. State-of-the-art personal protective equipment (PPE) and storage space are provided for each passenger.
Customized flight plans and services can also be offered to meet our client's special requirements and needs. Northern Helicopter offers private air transport, VIP flights, and photo/film flights, among other services.
In the Netherlands, the Heliport Eemshaven is the ideal gateway for transport and supply flights to offshore projects in the Exclusive Economic Zone in the North Sea. It is certified as an international heliport for take-offs, landings, and parking in the north-western part of Eemshaven. It is located close to the Borkum ferry service of AG "EMS" Borkumlijn.
North Sea
BorWin gamma
Butendiek
Deutsche Bucht
Gemini (NL)
Global Tech I
Kaskasi
Merkur
Nordsee One
Veja Mate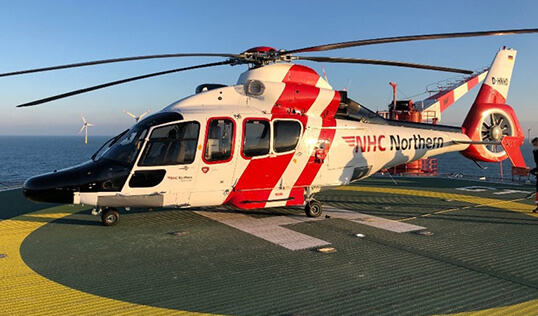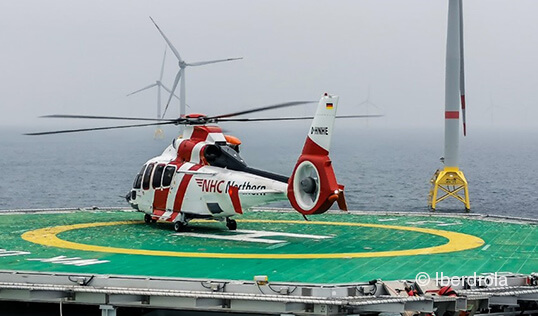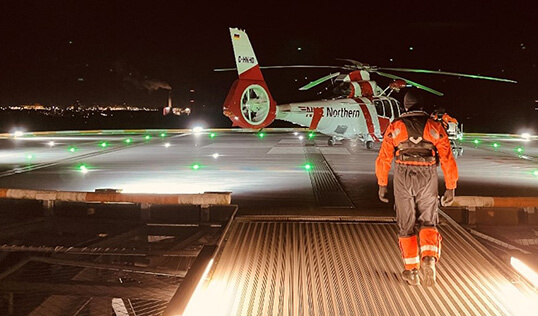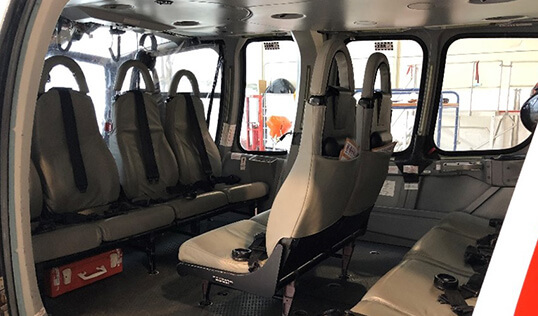 Services
Transport of passengers, baggage, and cargo to offshore wind farms
Adjustment to client requirements
Transport and supply flights from Eemshaven (NL)

Katja Rehage
Project Manager