Lightening the load of your offshore construction project
A wind turbine installed at sea consists of many parts. The largest of these parts exceed weights of 2,000t. Our services lighten the load in the construction of your offshore wind farm. With the help of our Heavy-Lift Terminals, we can handle loads of up to 20t/m². This allows us to load with ease pre-assembled wind turbines and foundations onto an installation vessel. Our 250.000m² laydown area gives us sufficient storage capacity to support multiple construction projects at one time.
With terminals in Eemshaven and Sassnitz-Mukran we are ideally positioned to support projects in Germany, the Netherlands, the UK, Denmark, Sweden, and Poland.
Our team of experts develops custom solutions for each new project to ensure it is completed in the most time-efficient and economic way possible.
Borkum Riffgrund I (Monopiles & Transition Pieces)
Gemini (Monopiles & Transition Pieces)
Gode Wind I+II (Monopiles & Transition Pieces)
Hohe See (Monopiles & Transition Pieces)
Hollandse Kust Zuid (WTG)
Hornsea 1 & 2 (Monopiles & Transition Pieces)
Merkur Offshore (Transition Pieces & WTG)
Nordsee One (WTG)
Race Bank (Transition Pieces)
Trianel Windpark Borkum I+II (WTG)
Veja Mate (Monopiles & Transition Pieces)
Arkona Becken (Transition Pieces)
Baltic 2 (Test Piles)
Wikinger (Blades)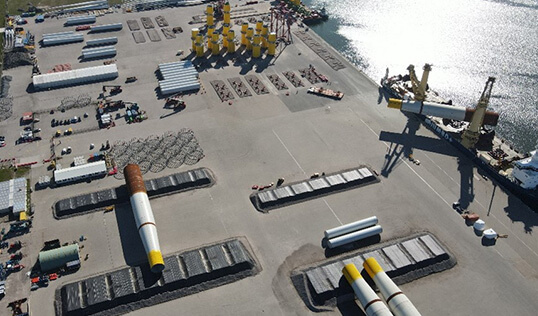 First slider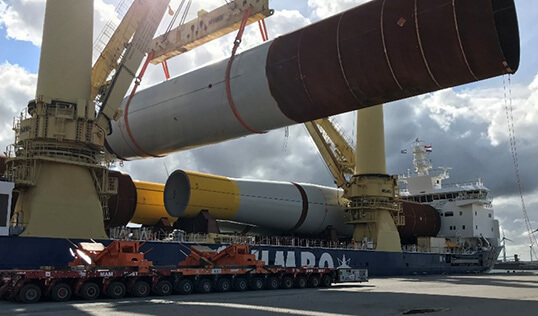 second slider
third slider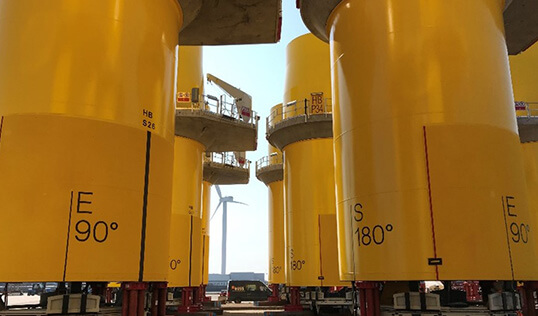 fourth slider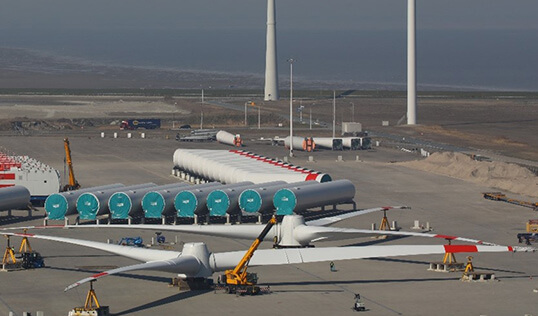 fifth slider
Services
Port marshalling & Pre-assembly areas
Loading/unloading of foundations and turbine components (such as monopiles, transition pieces, jackets, tripods, tower elements, nacelles, and blades)
Warehousing, berths, and temporary offices
Individual storage- and handling solutions
Pre-assembly of turbines
Site management
Port agency

Katja Rehage
Project Manager