Times are changing
Changes are speeding up for the offshore construction industry. Higher efficiency and safety measures enable multiple projects to take place at the same time. As technology advances, installation vessels are working in even more challenging weather conditions. This reduces the overall time frame needed for commissioning and completing offshore wind farms.
While time frames for completing a project are decreasing, the number of support vessels needed remains the same. The success of your offshore construction project depends on the availability of the right types of support vessels. We can provide you with the vessels needed for crew transfers, guard duties, emergency rescue and response (ERRV) and more.
Most of these support vessels are chartered for less than 6 months. Demand fluctuates based on the season and the number of projects under construction in the same region. Many owners have to search for work in other marine industries between projects. Finding additional work can be complicated due to expensive pre-qualification processes. Advanced technical requirements and contractual conditions on the part of the project owner and the supply chain manager also make participation in this spot market less attractive or even impossible.
Sail with us on the winds of change
Ems Maritime Offshore's Charter Management Service is designed to bridge the gap between the spot market and the vessel chartering requirements of offshore wind farms. In this way, we help navigate the winds of change so that you can keep on sailing.
As a registered supplier to all major buyers in the industry, we have direct access to all vessels required to support the completion of your offshore project. Unlike shipbrokers, we do not seek a fee from vessel owners. Instead, we negotiate the contract directly with the buyer and assume full contractual responsibility. Once we have reached an agreement on default BIMCO terms, a call-off mechanism based on a simple booking note system can be implemented.
We also offer a 24/7 manned maritime control room on-site and a dedicated operations manager to serve as the single-point-of-contact (SPOC) for your project.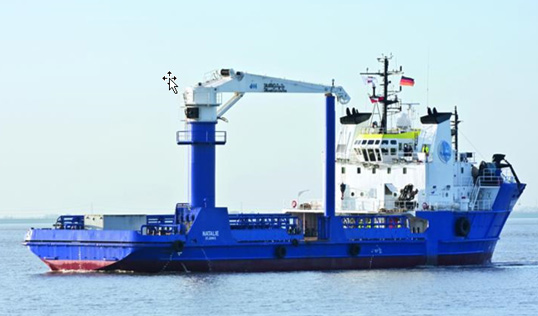 slide 1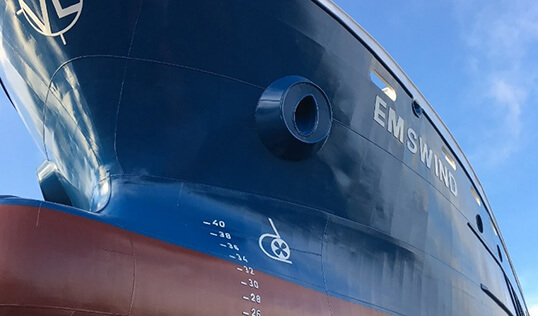 slide 2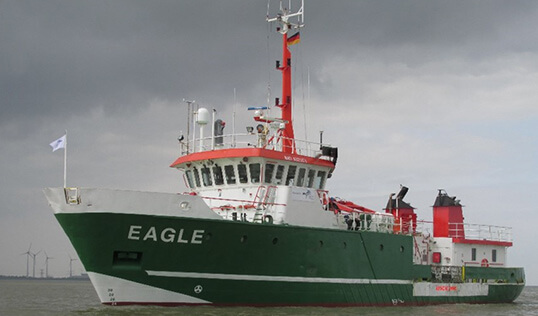 slide 3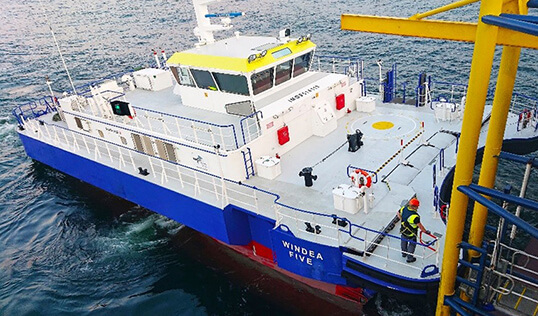 slide 4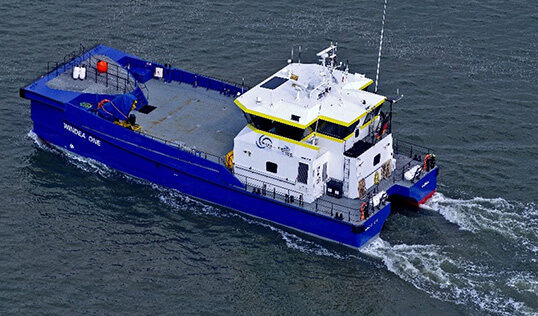 slide 5
Services
Crew Transfer Vessel (CTV)
Safety Standby Vessel/Emergency Response Rescue Vessel (ERRV)
Survey Vessel
Guard duties
Noise mitigation support
Buoy laying
Anchor handling
Supply runs
Others

Thomas van der Laan
Project Manager