Telemedicine for First Aiders
&
Paramedics
Providing access to specialized physicians
Telemedicine is an innovative technology that helps bridge the distance in space and time between specialized physicians and patients. Incorporating telemedicine into our offshore wind farms allows us to significantly expand the range of medical action that can be taken to benefit our employees.
"Telemedicine" generally refers to medical methods in which the service provider and the recipient of medical services are physically separated from each other. Offshore work areas fit within this category of a "remote site". Therefore, offshore wind farms are ideal for the application of telemedical methods. Telemedicine functions by transmitting the data required for diagnostics and therapy to medical professionals who are not on location. Using suitable telecommunication media enables telemedicine to bring medical expertise to regions that are completely or partially cut off from a medical infrastructure.
Maximizing medical care options
Our partners at Klinikum Oldenburg AöR have established a center for telemedicine to close the medical care gaps in the offshore construction business. Emergency physicians at the onshore clinic are available to assess without delay the medical situation of patients located offshore. Using telemedicine, the onshore team of physicians can make diagnoses; make further therapeutic decisions, and direct the first-aid actions of paramedics offshore. Furthermore they can consult with the paramedic stationed at the offshore wind farm to advise on a patient's medical care.
Telemedicine for medical personal
Albatros
Alpha Ventus
Global Tech I
Hohe See
Merkur Offshore
Nordsee Ost
Trianel Windpark Borkum
Trianel Windpark Borkum Phase II
Wikinger
Installation BorWin gamma
Telemedicine for First-Aiders
Deutsche Bucht
Hohe See
Nordsee One
Research platforms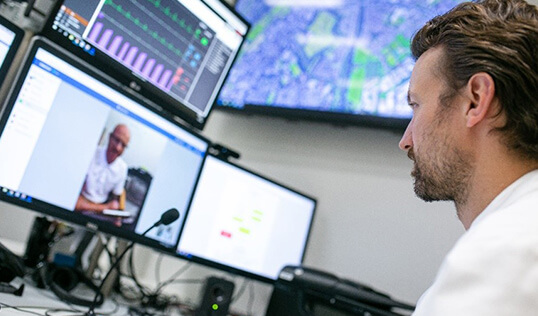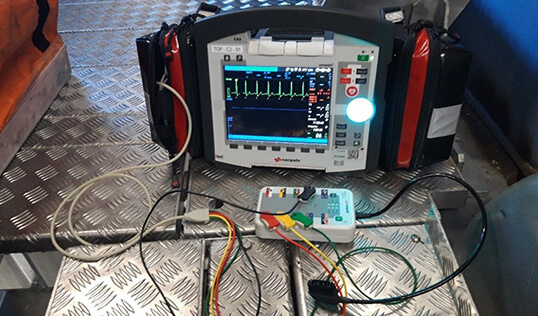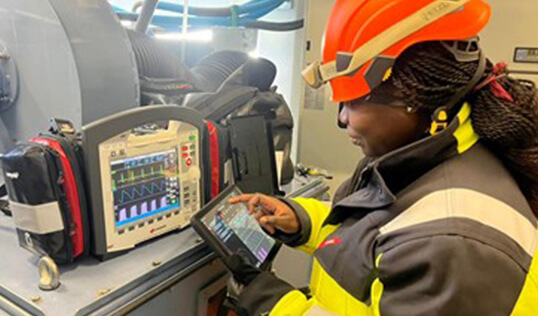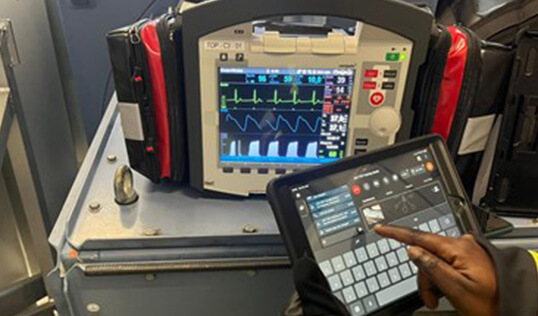 Services
Telemedicine devices for paramedics and first-aiders
Telemedicine consultation by emergency physicians
Connection to a clinic of maximum care
Medical Management
Integration of telemedicine in the training of first aiders offshore courses

Katja Rehage
Project Manager