A hub designed to meet your needs
Windea supports you when it counts – whether you need an Operation and Maintenance (O&M) base or temporary logistical support for maintenance campaigns. Our facilities are strategically located in three of the major base ports along the North Sea and Baltic Sea coasts. Windea is thus well-positioned to support the O&M works of offshore wind farms in these regions.
Our largest service hub in Eemshaven (NL) features warehouses, open storage space, bunkering services, waste management services, agency services, and a heliport. Whether you need a full-service solution or a custom-fit selection of services we got it covered.
We have successfully developed and built two custom O&M bases. This was done in direct partnership with the original manufacturers responsible for producing the wind turbine equipment. Both these bases are on long-term lease to clients and operated by our EMO teams. The successful concepts created for these bases are currently being reproduced in Sassnitz-Mukran on the Island of Rugia (Rügen). Here a similar O&M base is going to be established by 2022.
Our teams operate at multiple base port locations:
Emden with an independent Jetty and a service spot "Port Knock" outside the locks
Heligoland with a ferry operator
Norddeich as the base port of our CTVs
From design and development of a new O&M base from scratch or simply providing temporary logistical support.
O&M bases for Siemens Gamesa & Merkur Offshore (since 2015)
Heliport operator (since 2020)
O

&

M base for Vestas (under construction)
Borkum
Operation of "Haus 17" Hostel
Logistics Management for Trianel Windpark Borkum
Emden/Port Knock
Maintenance Campaign Base with Vestas for Borkum Riffgrund (2018),
base for CTV supply runs with ADWEN on Global Tech I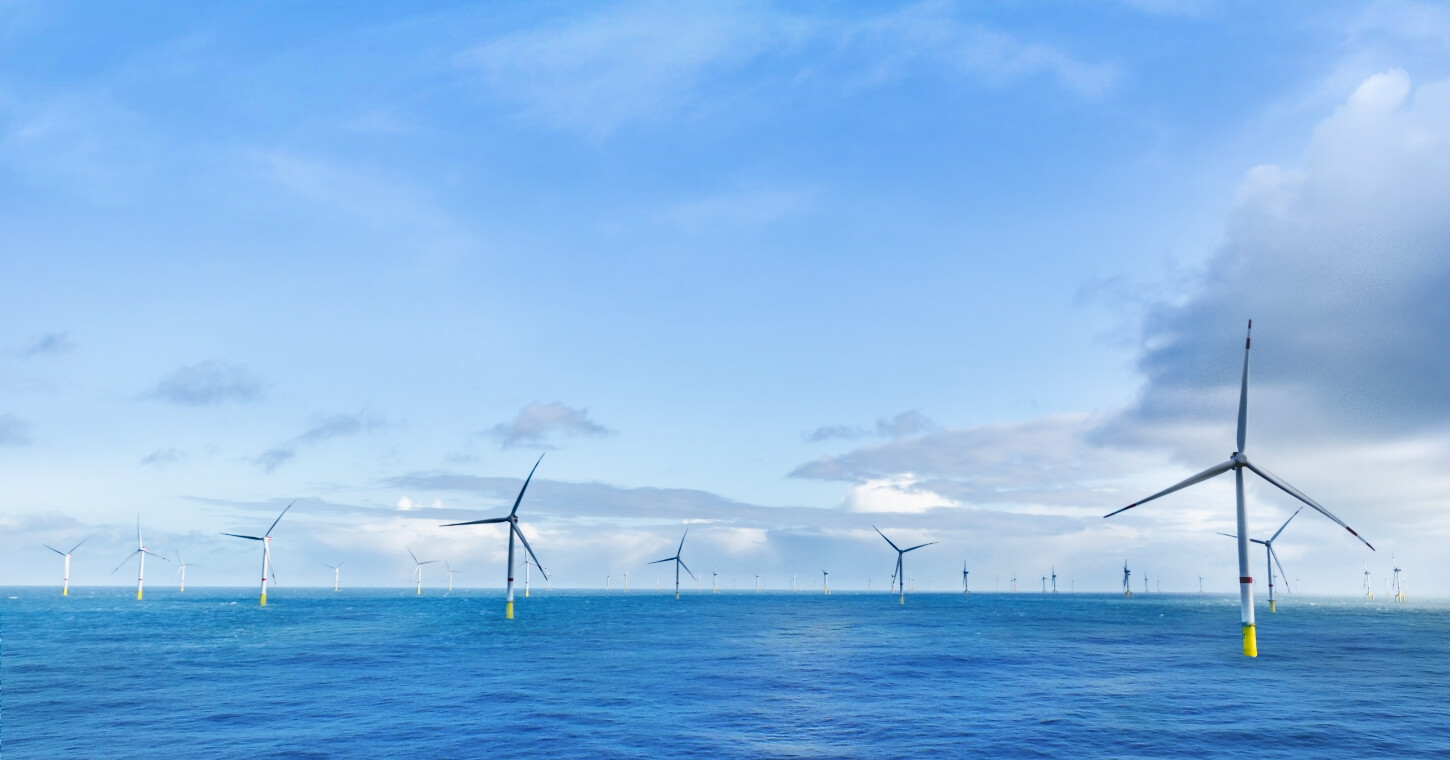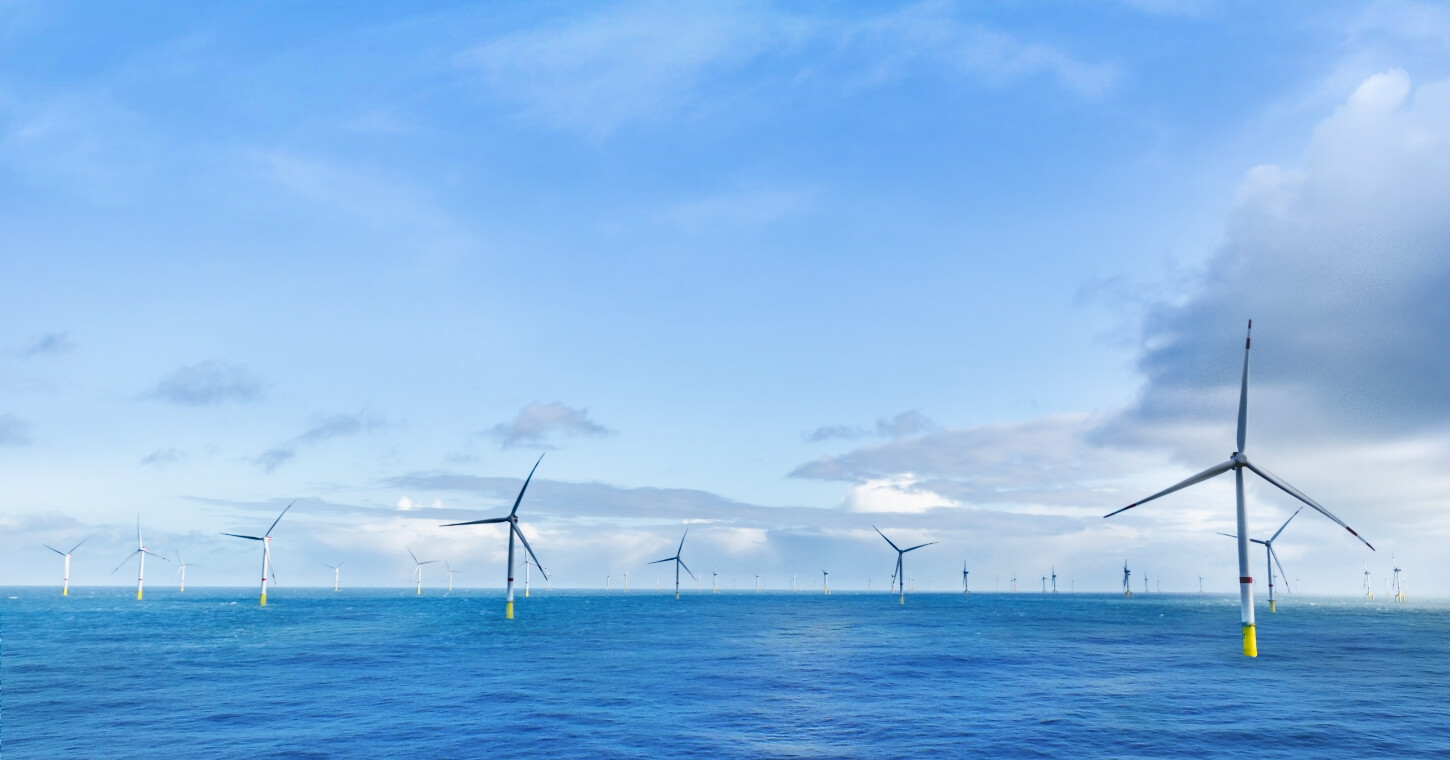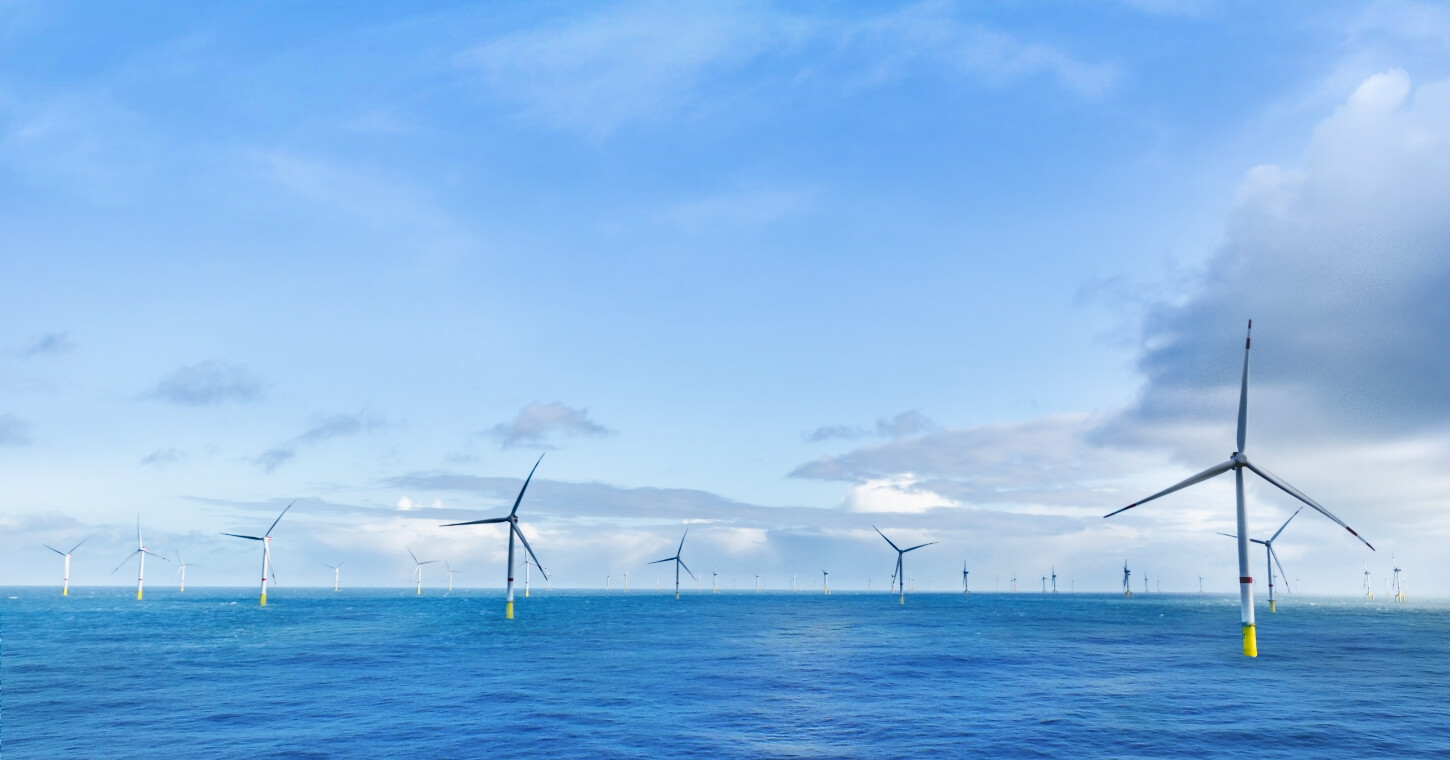 Service
Warehousing & Berths
Transportation
Offices
Accommodation
Agency
Waste Handling
Heliport

Nadine Günther
Project Manager
Crew Transfer
Vessels
(
CTV
)
Leading the way in the workboat evolution
Our conversion of former Rescue (SAR) vessels into two of the first German flagged Crew Transfer Vessels (CTV's) has been a key part of the workboat evolution of the last decade. Six new-build vessels have been put into service so far and are being employed in various projects in the North and Baltic Sea.
Our experience ranges from monohulls to catamarans to SWATH hulls. We have worked with crafts made of steel, aluminum, and fiber-reinforced plastic (FRP). Whether the craft is propelled by fixed pitch propellers, waterjets, or an Integrated Propulsion System (IPS) – we have done it all. Thanks to our innovation and experience, we are able to provide you with vessels that are tailored to your exact needs.
On the front lines of the global market
We partner with industry-leading designers, to trial HVO fuels, and specified E-hybrid CTVs. Hydrogen options are also currently being developed. This expertise is shared with our customers to support sale and purchase activities all around the globe.
We desire to advance our customers to the front lines of the global market. To do so we diligently monitor and remain on top of the global market. Benchmarking the global prices of the latest shipyard designs is a primary way we do this. Our vessels are German flagged, BV classed, STCW-crewed, and comply with the standards of the German BG Verkehr.
Building and managing your perfect vessels
Our CTVs are not "one-size-fits-all." We have a clear idea of what a 3rd-generation Crew Transfer Vessel should look like, but we'll listen carefully to each customer's individual needs. We aim to build the perfect vessel for you based on the geography, weather, local legislation, and operational setup of the vessel. In the end, you are free to decide if you want to own the boat yourself. If so, we will gladly manage it for you.
Besides chartering our vessels for clients, we've managed countless charters of vessels owned by third parties. Our integrated management system has been developed over a decade of overseeing challenging offshore operations. This system contains a set of procedures and risk assessments for the transfer of personnel as well as:
fuel transfer
ship-to-ship transfer
heavy cargo operations (including gensets and blade repair tools)
subsea and survey operations
Our vessel management services are ISO certified and comply with the requirements of the ISM/ISPS code and the Maritime Labour Convention. 
BARD Offshore 1
Meerwind Süd/Ost
Merkur Offshore
Nordsee One
Nordsee Ost
Riffgat
Sandbank/DanTysk
Trianel Windpark Borkum I + II
Wikinger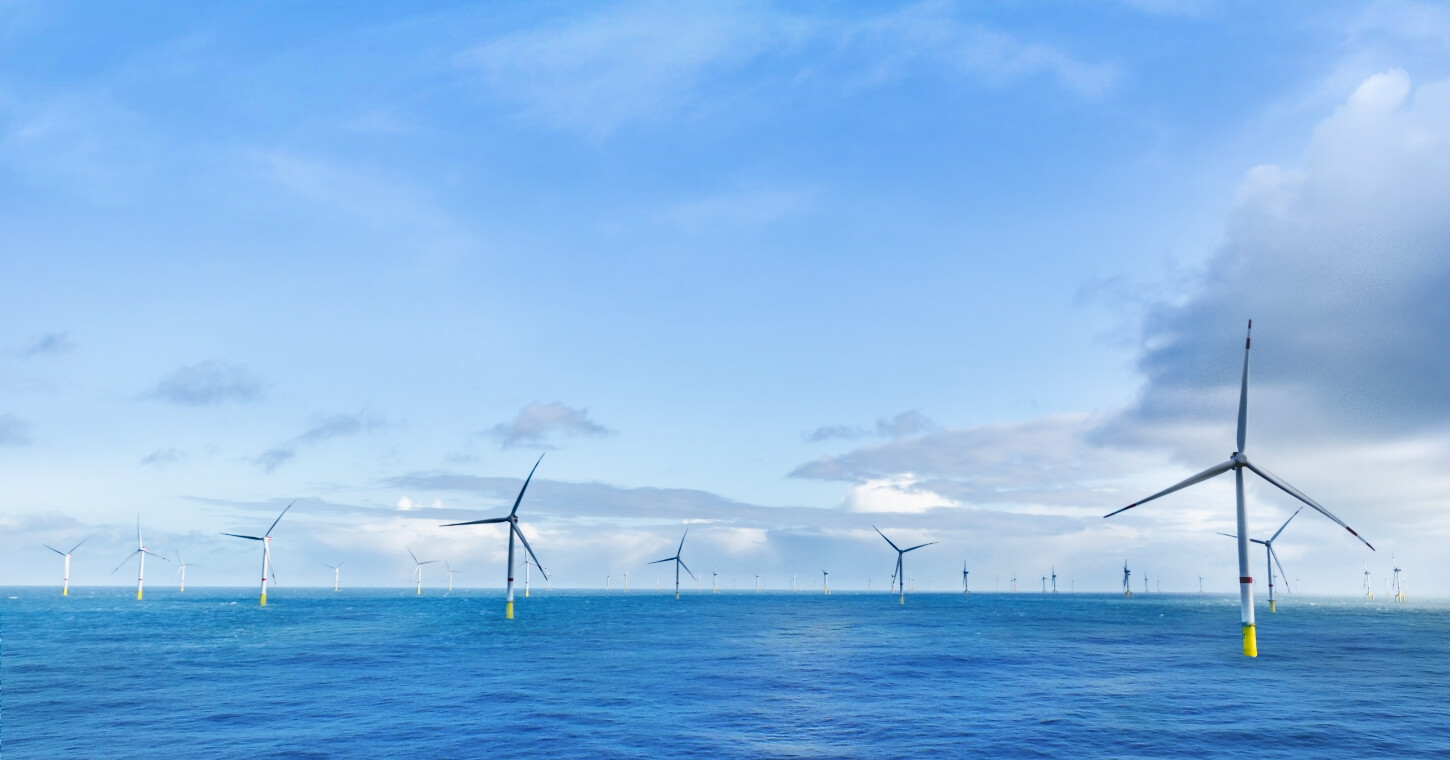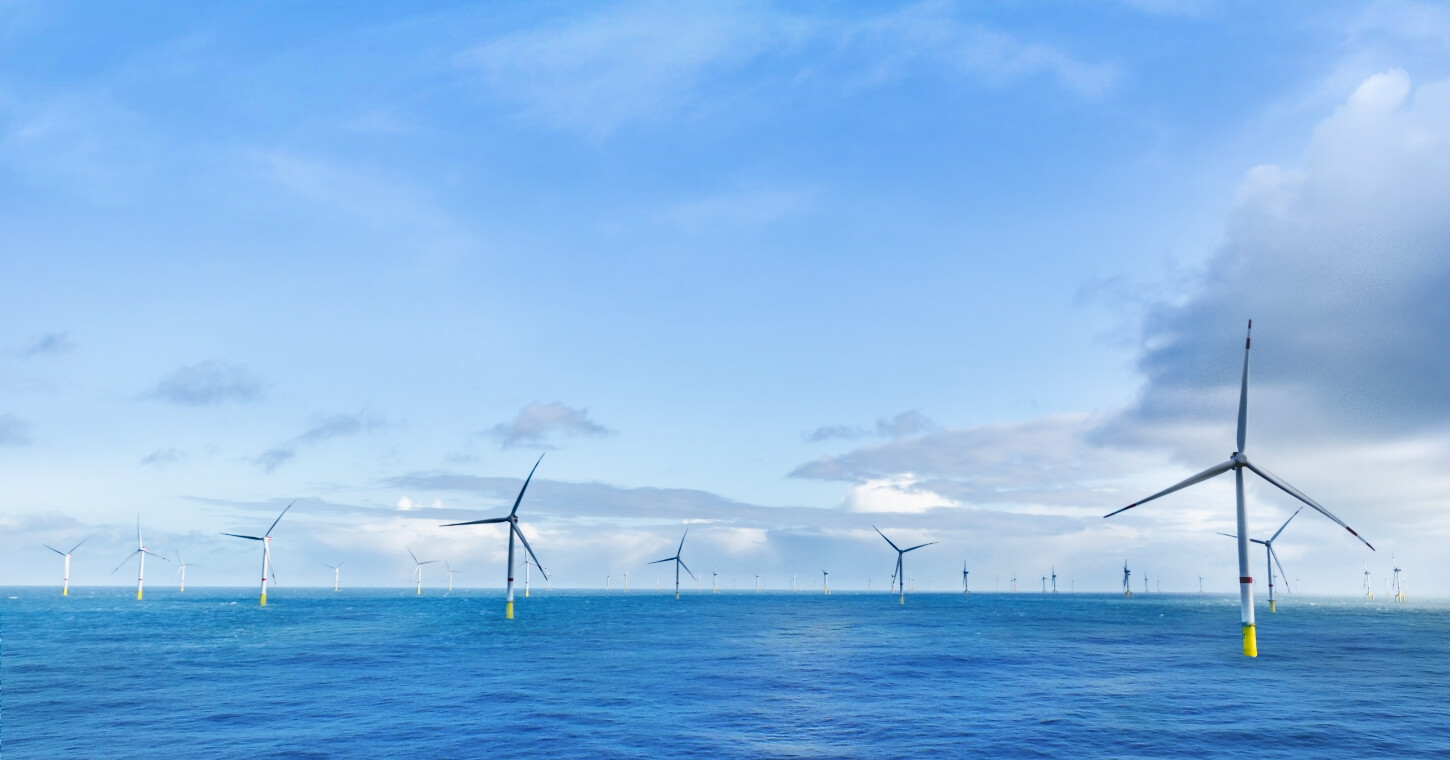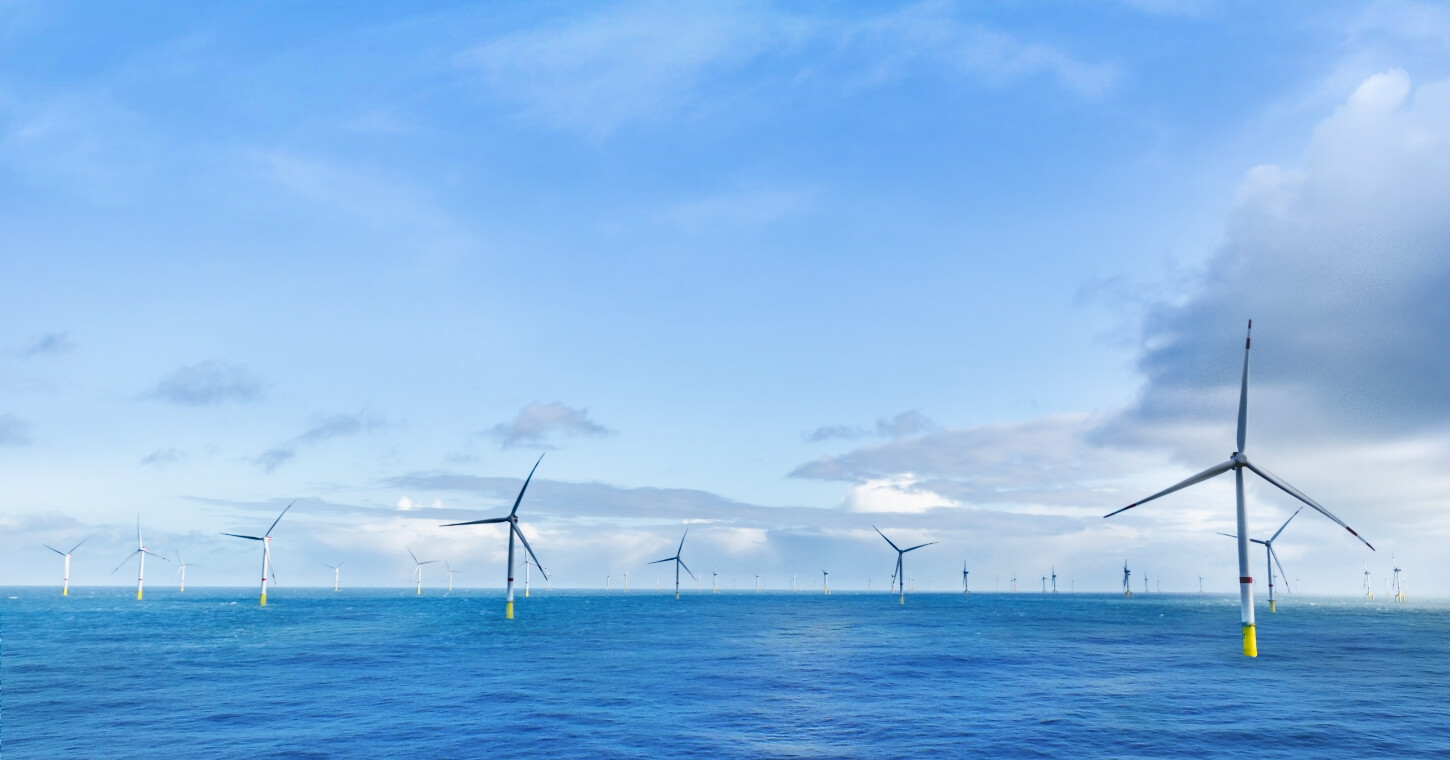 Service
Long term charters of individually customized CTVs
Technical, operational, and commercial ship management of customer-owned CTVs
Technical consultancy and newbuilding supervision
Crewing services for CTVs
Charter management services

Thomas van der Laan
Project Manager
Service Operation
Vessels
(
SOV
)
Breaking new ground in the offshore market
We are pioneers in the offshore market for dedicated Service Operation Vessels (SOV). Over the last decade, we have consistently remained at the forefront of SOV development and operations. With the introduction of the first two long-term SOV vessels for Siemens Gamesa, we have shown leadership in this emerging market.
Our capacities were further expanded with the introduction of the next generation SOV WINDEA Jules Verne. This is our third vessel currently in operation.
Operating our fleet with excellence
We ensure the highest standards in the operation of our fleet of Service Vessels. This is made possible due to our background with one of the biggest vessel managers in the world, Bernhard Schulte. Bernhard Schulte acts as our operational entity in this market.
Throughout the operation of our vessels, we focus on digital solutions, data-driven operations, robotics, and innovative design. We are backed by Schulte Marine Concept, our newbuilding supervision team. All of our efforts prioritize safety, the environment, and the well-being of others.
Versatility in our vessel support services
We provide support in a variety of ways. We can manage the operation of client-owned vessels, oversee the design and execution of a new build of client-owned vessels, as well as provide the financing of vessels for your endeavors where we retain the ownership.
WINDEA Leibniz and WINDEA La Cour for Siemens Gamesa
WINDEA Jules Verne for GE
Construction and newbuild support on several SOVs and DP vessels for diverse clients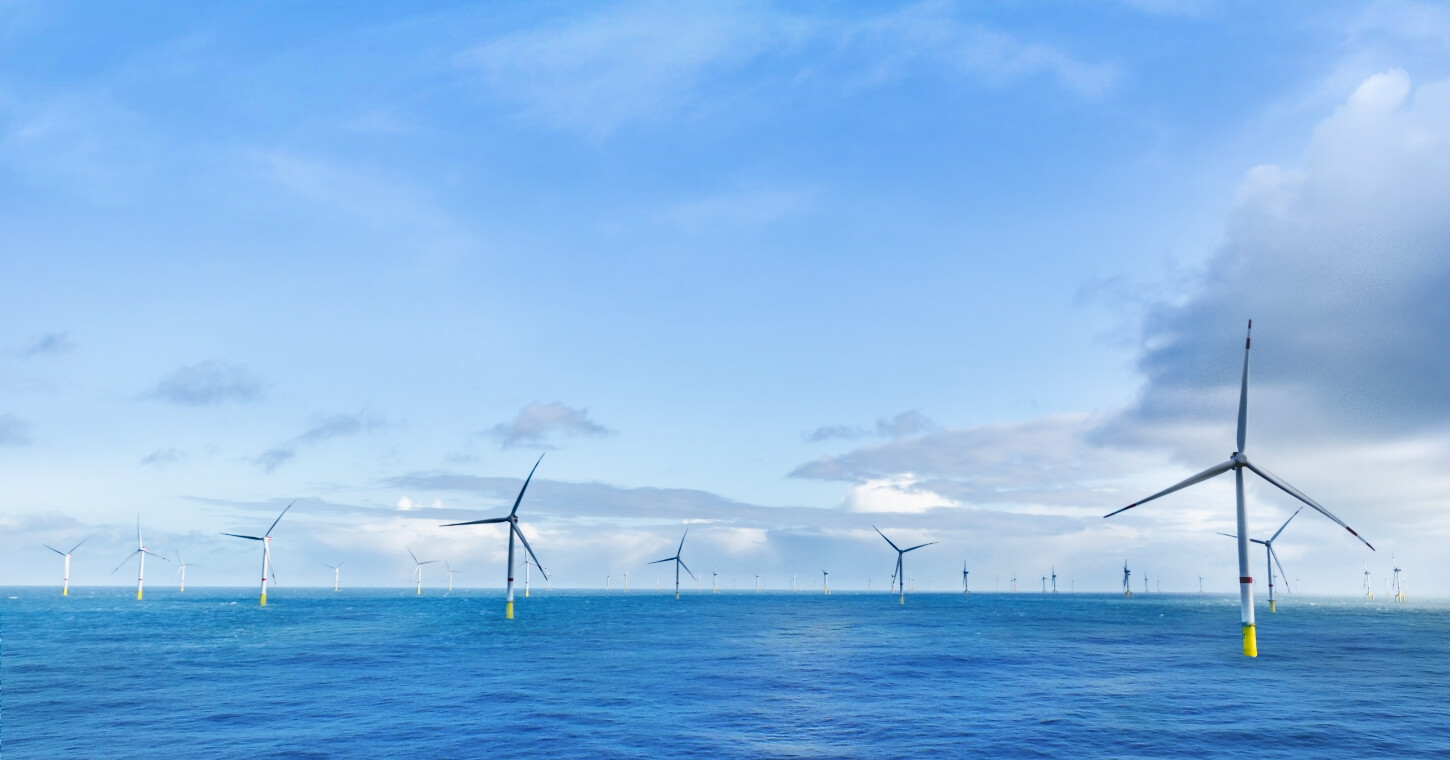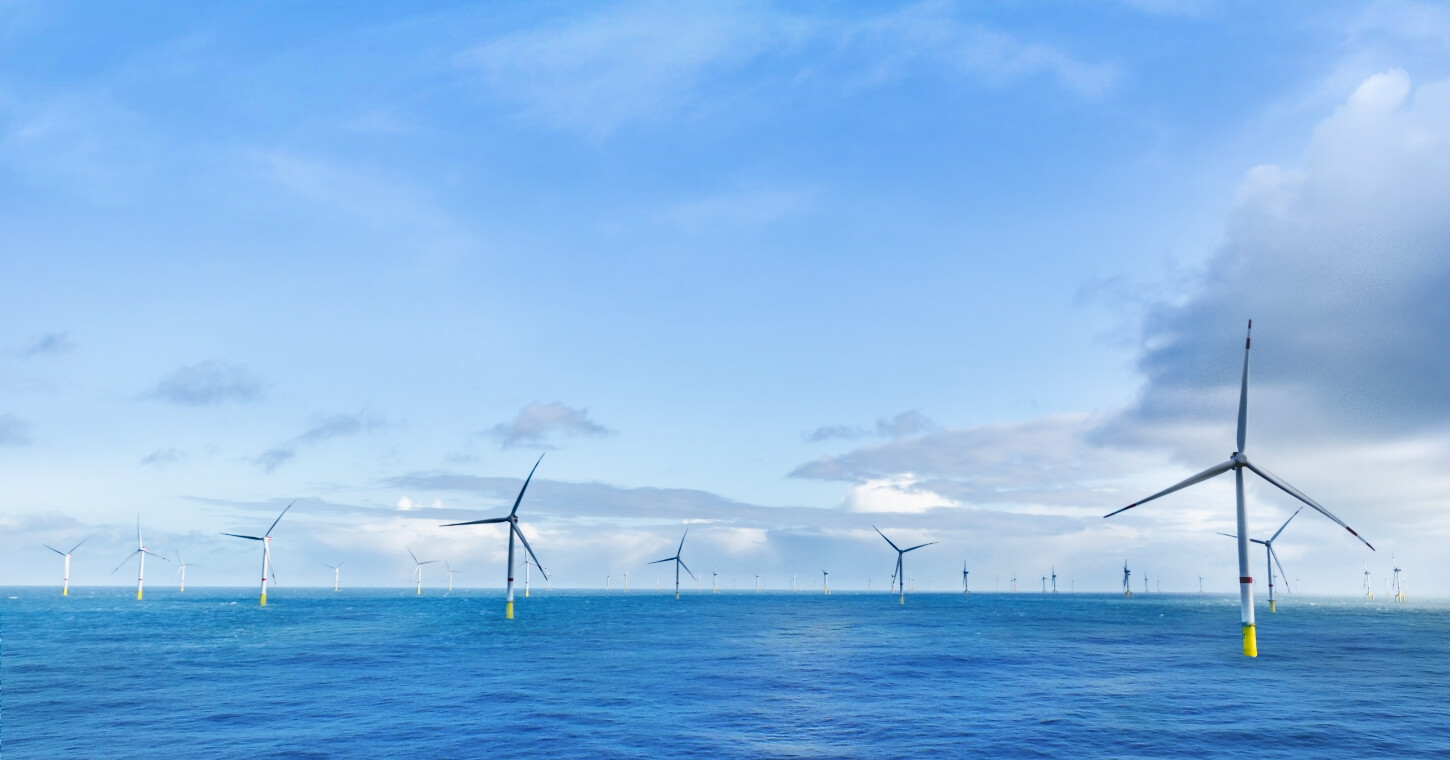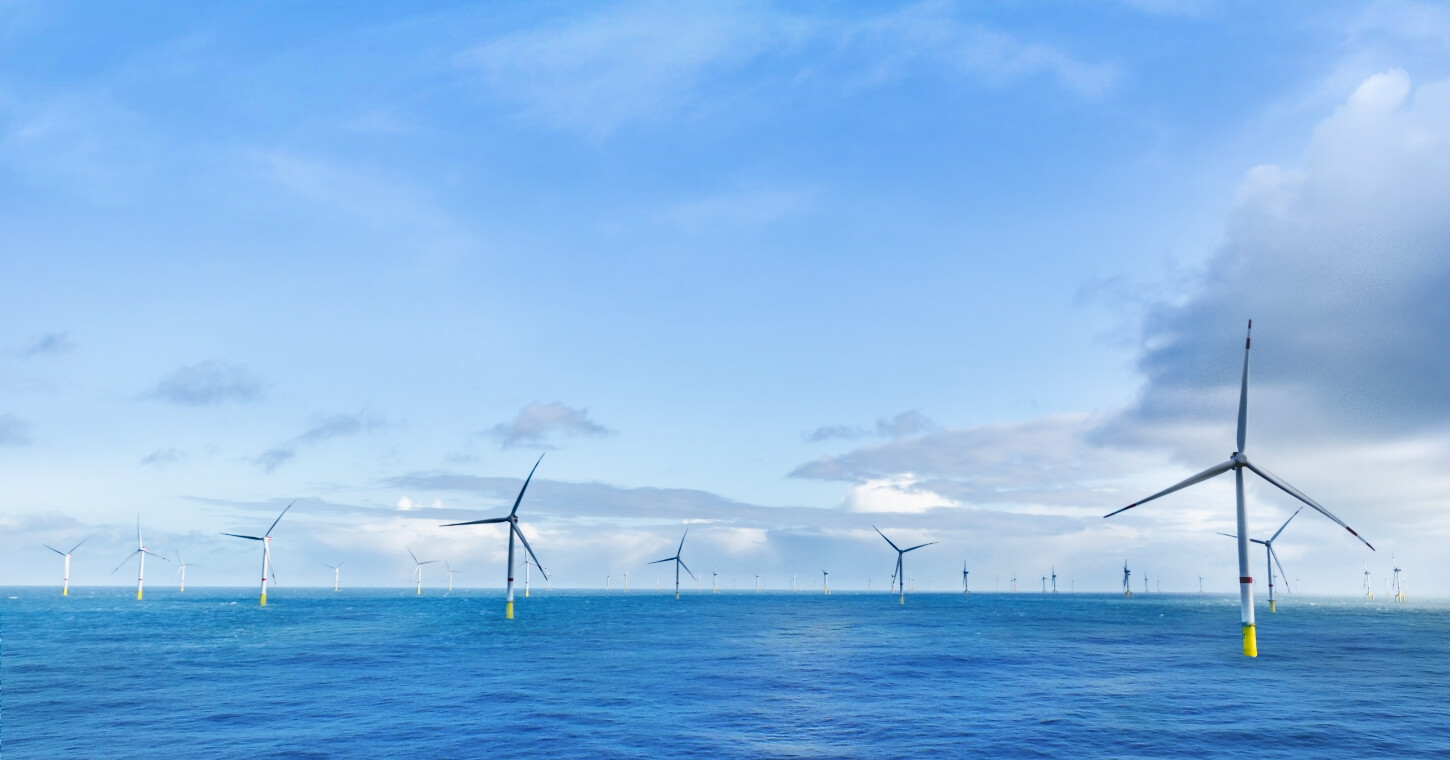 Service
Design and newbuilding consultancy
Management of (client) vessels and marine operations
Provision of own, dedicated, client-focused vessels for long-term service operations

Thomas van der Laan
Project Manager
In control of safeguarding your wind farms
Safeguarding offshore wind farms has been a top priority for us since we first began coordinating construction projects in 2012.
In April 2014, the German Government introduced guidelines for monitoring offshore wind farms. This prompted the creation of VENTUSmarine, our compliant solution for safe and cost-efficient Operation and Maintenance (O&M) of offshore wind farms.
At our onshore control room in Emden, nautical officers monitor the traffic around offshore wind farms. This is done with the use of AIS and remotely operated marine VHFs. Dedicated marine coordinators take care of multiple wind farms at the same time with this service. The German Vessel Traffic Services (VTS) highly appreciates our activities, as it provides one interface for a complete cluster with multiple operators. With VENTUSmarine, navigation safety is assured allowing operation engineers to focus on their primary duties.
Custom service packages
Marine traffic monitoring is at the foundation of our services. We can build on this foundation through further service packages, making it possible for us to meet even more marine coordination requirements. These service packages can include:
Project internal communication management (TETRA dispatcher)
CTV planning
Permit to work Management (including software setup)
People- and Vessel-tracking and certification checks (including own database)
Internal and external reporting
Moderation and protocols of internal calls
Arranging of CMID vessel inspections
Many of the services can be booked on a pay-per-use basis (e.g. vessel certification checks).
Preparing for the future of marine surveillance
Modern technology is creating opportunities for greater independence on the seas. Drones, autonomous ships, and Remotely Operated Vehicle (ROV) allow for autonomy in the air, underwater, and above water operations. In addition to this, an increasing number of German wind farms are no longer no-go zones for small fishing vessels and pleasure crafts and have to let them in.
These factors will make the monitoring of offshore operations increasingly more complex in years to come. By working with our partners, and supporting several research and development projects related to autonomy and the Internet of Things (IoT), we are preparing for these challenges.
from Emden
Amrumbank
Arkona
Deutsche Bucht
Meerwind Ost/Süd
Nordsee One
Nordsee Ost
St. Brieuc
Trianel Windpark Borkum
Wikinger
at customer site 
Horns Rev 3
Kriegers Flak
Nordsee Ost
Sandbank/DanTysk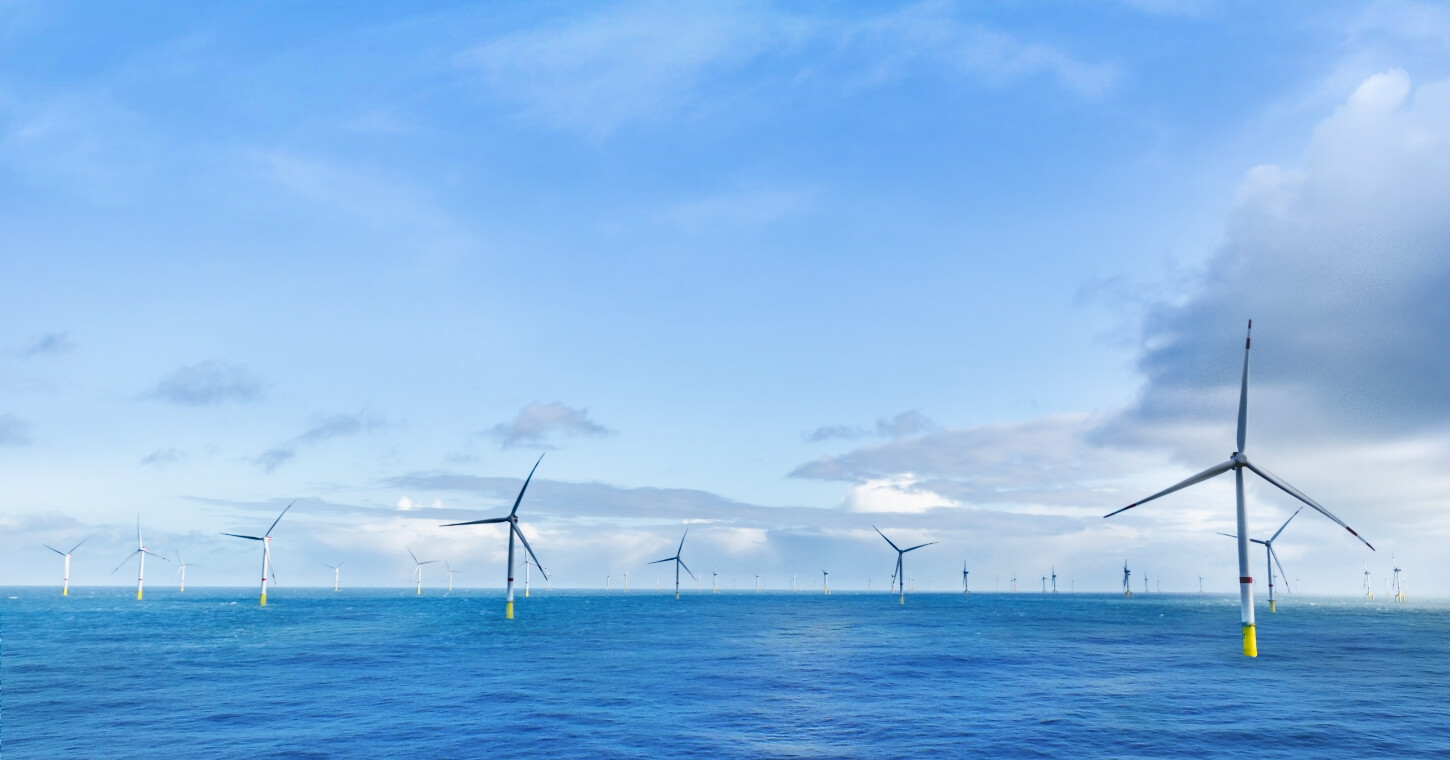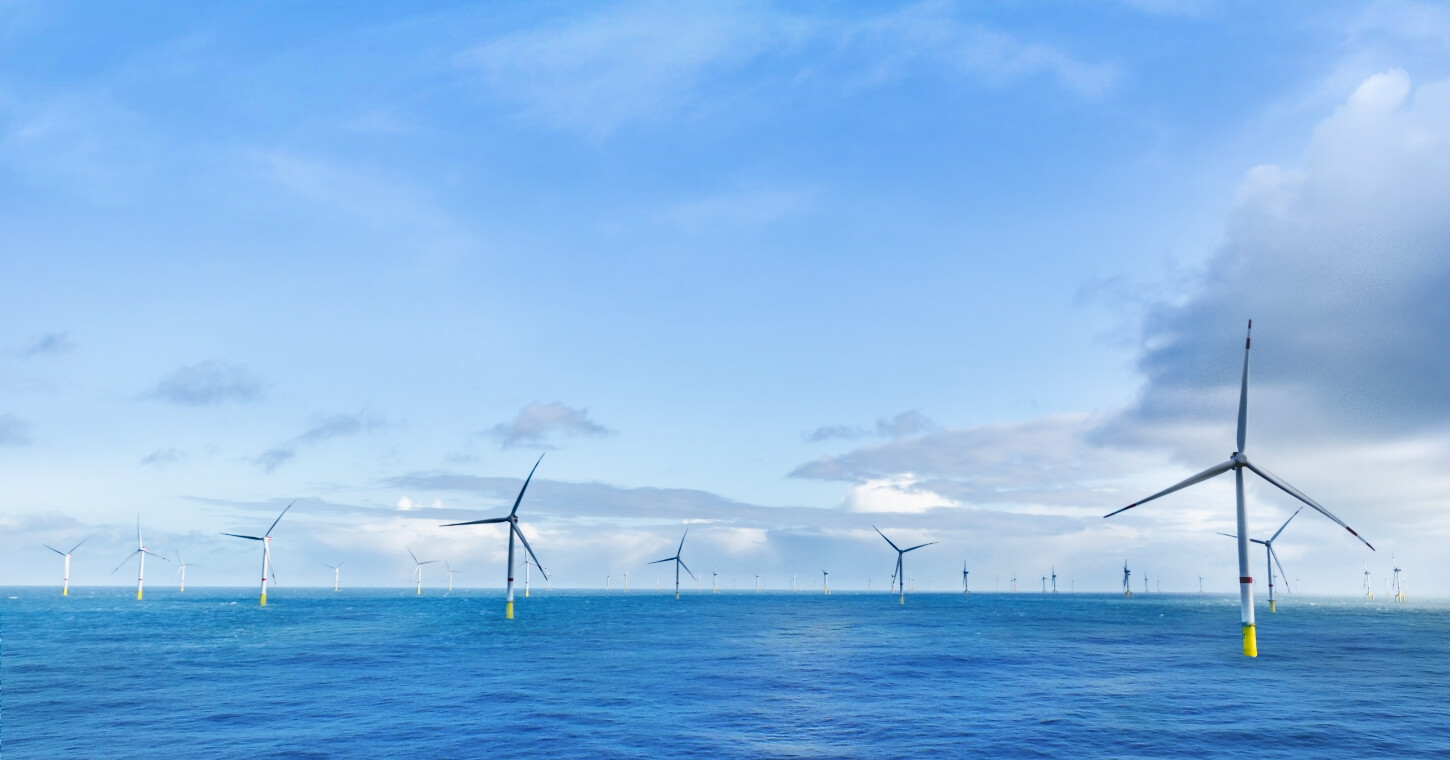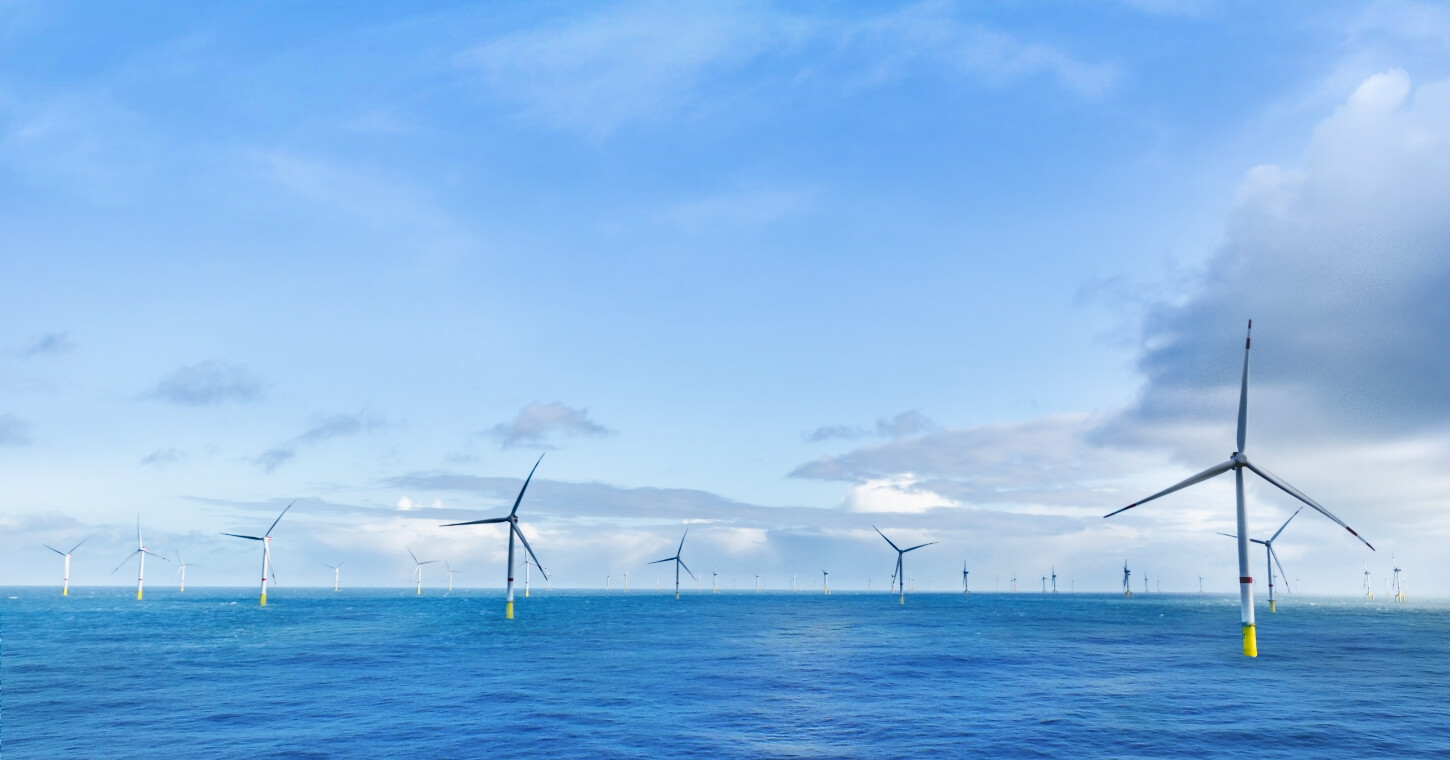 Services
Marine Traffic Monitoring (Seeraumbeobachtung)
Asset Management Software
Peopletracking
Vessel Registration
Planning and Work Permitting and Reporting
24/7 Duty Telephone

Thomas van der Laan
Project Manager
Wind Turbine Generator (WTG) & Blade Services
Supporting the entire lifecycle of offshore wind farms
Building on years of experience in onshore wind turbine maintenance, we have successfully adapted our services for the offshore environment in recent years. During the operation of the wind farms, our services cover the entire inspection, maintenance, and repair lifecycle. We can successfully lead all activities related to the operation. Our involvement in the operational services starts at the very beginning with the maintenance of met masts and their subsequent deconstruction when they are no longer needed. All services are done by our in-house departments and subsidiary companies of our shareholders. This allows for seamless integration of all services without a major need for 3rd parties.
Keeping an eye on the details
At the forefront of our activities are our inspection services. These range from routine inspections by technicians, to autonomous drone inspections of the tower and rotor. We utilize our unique in-house-developed drones dedicated to offshore use coupled with intelligent analytic software for processing the raw data. The results of the data are fed into our in-house inspection database. This enables quick and clear data sharing with our clients at any time.
Our services range from statuary inspections; to yearly inspections; exchanges of small and major components, and blade repairs. We can supply handling material; personnel; or entire campaigns, fully tailored to the clients' needs.
At Windea our WTG and Blade services are complemented by maritime logistics, onshore Operation and Maintenance (O&M) bases, helicopter, and Helicopter Emergency Medical Services (HEMS). Our uniquely structured joint venture allows us to offer these services in a transparent, comfortable and safe way for our clients.
Nordsee Ost (Metmast)
Nordsee One (Maintenance campaigns)
Trianel Windpark Borkum (Maintenance campaigns)
Thornton Banks (Major component replacements)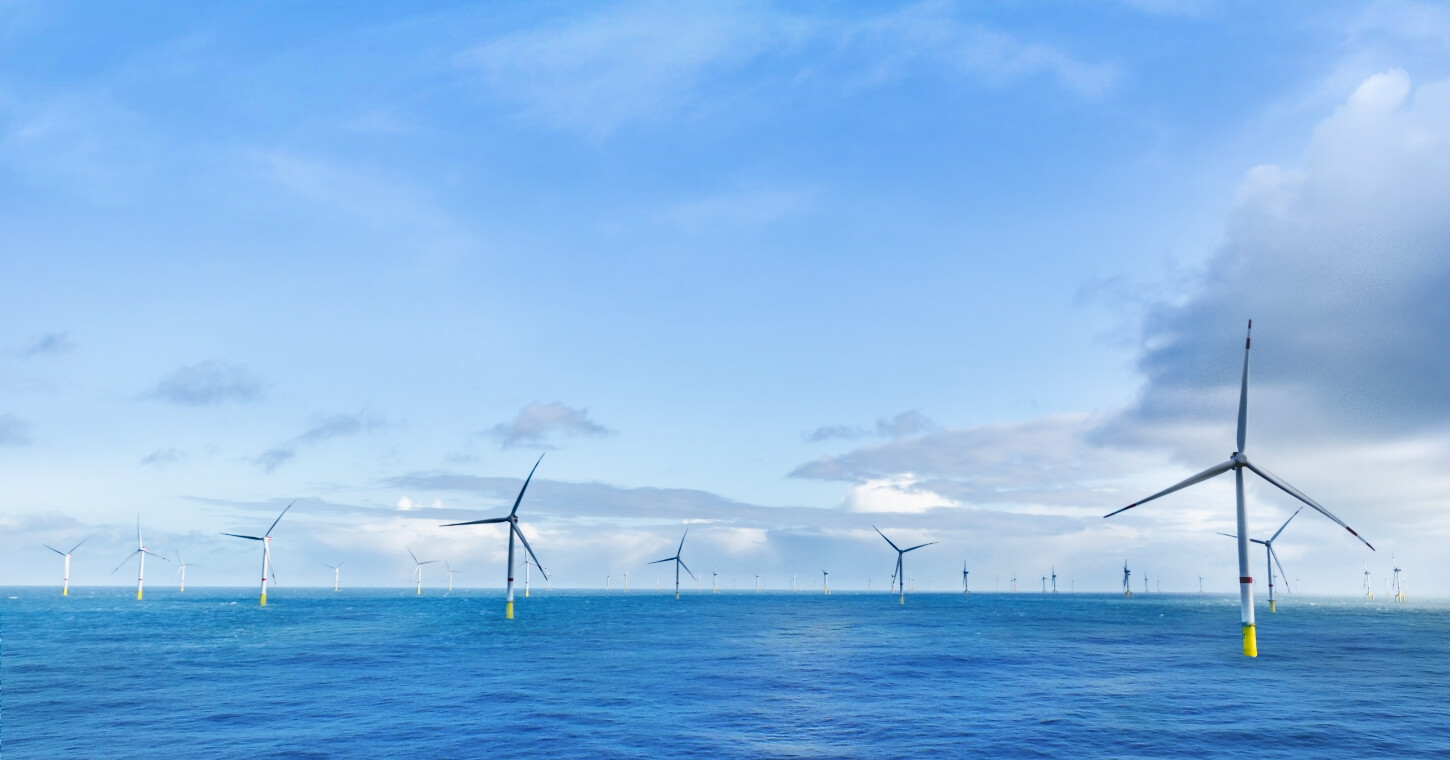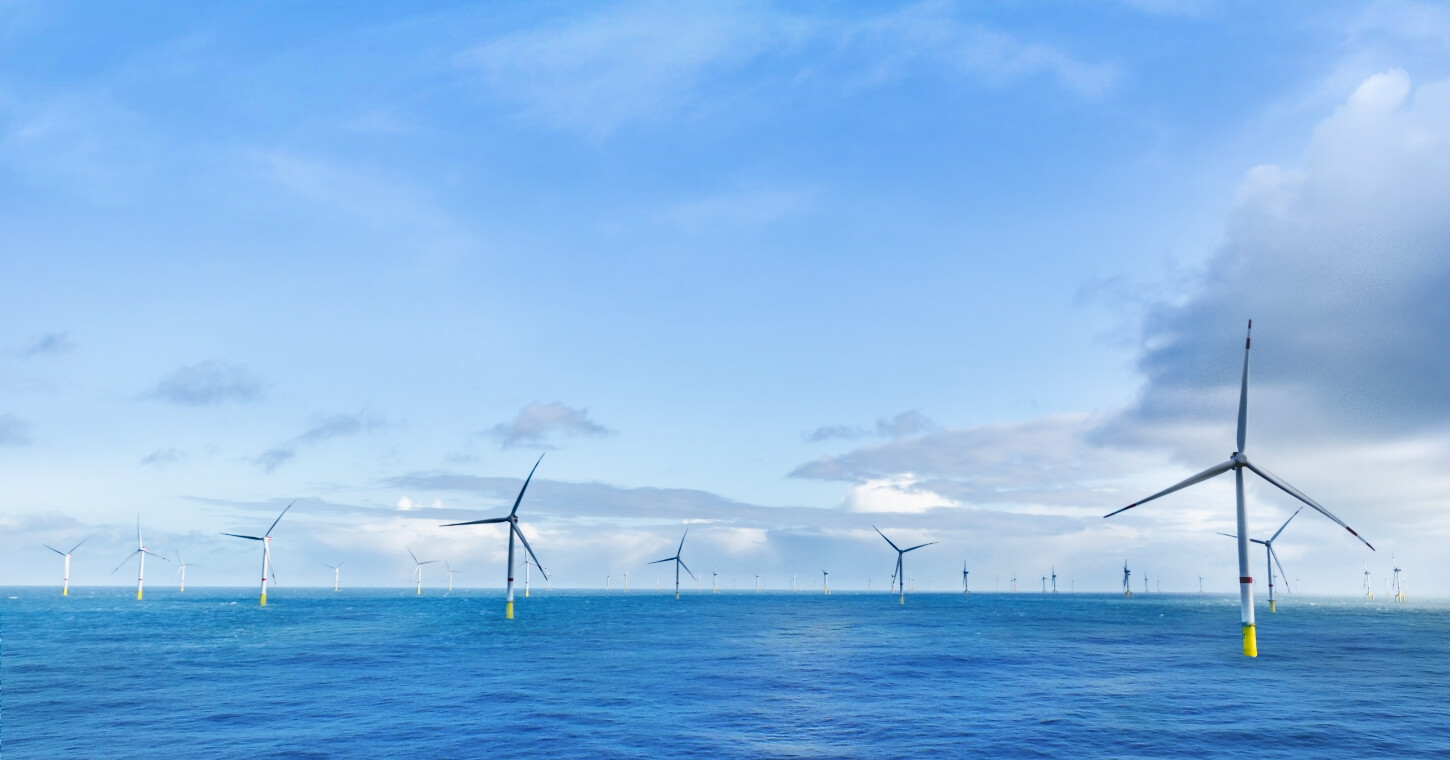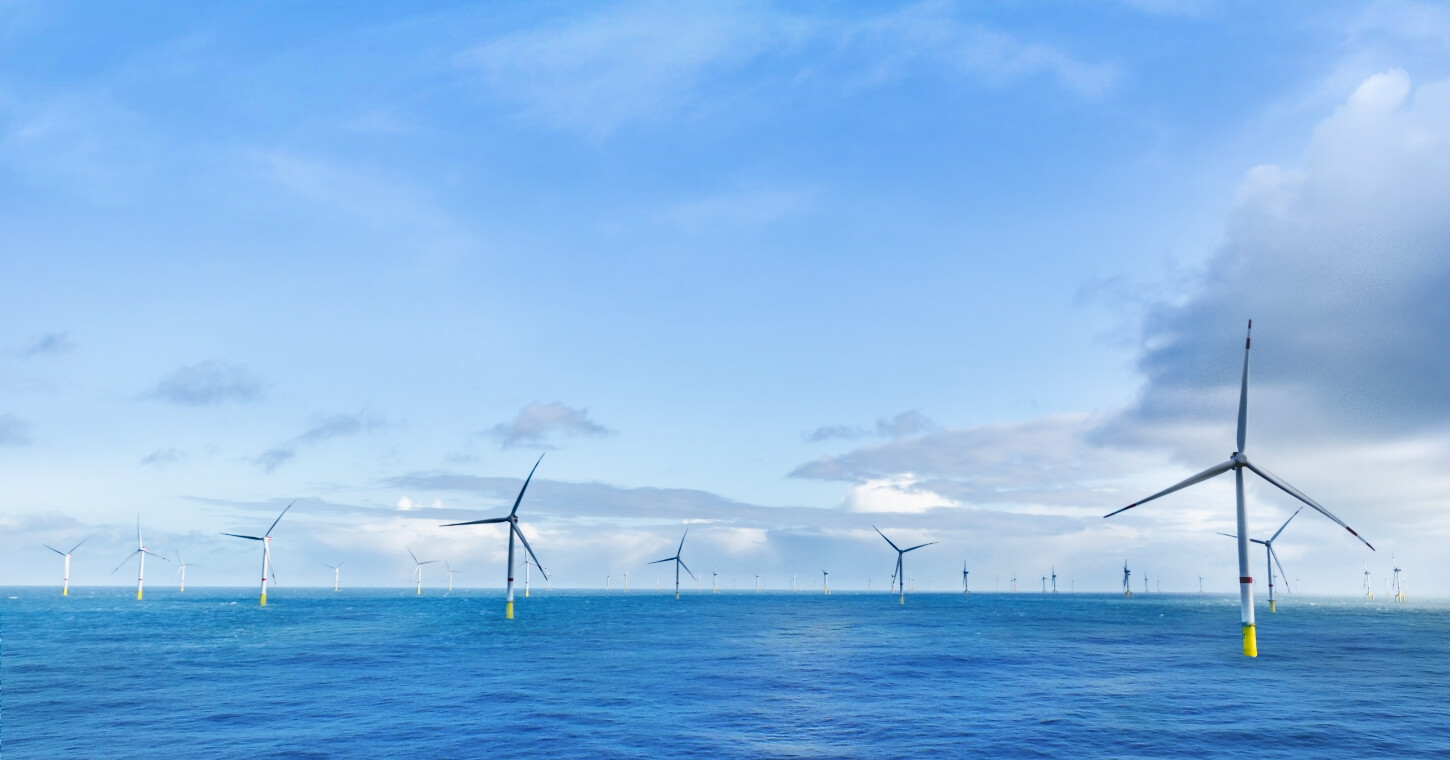 Services
Inspection services: Statuary inspections, drone, and manned inspections, analytic tools, database, and asset management tools
Maintenance: Troubleshooting, yearly maintenance
Repair: Major component exchanges and blade repairs
Project and QHSE management, engineering, and documentation

Nadine Günther
Project Manager

Björn Schulz
Project Manager
Balance of Plant (
BoP
) Services
Lending support to all aspects of offshore construction
The support systems and structures beyond the actual wind turbines of an offshore wind farm are collectively referred to as the Balance of Plant (BoP).
This includes:
Turbine Foundations & Scour Protection Systems
Inner Array Cables & Export Cables
Offshore and/or Onshore Substations
The scope of inspection varies from country to country. They consist of structural inspections above and below water (GVI/CVI, NDT, bolt tension); statutory inspections and maintenance of life-saving appliances, fire-fighting equipment, lifting equipment, and electrical installations. Maintenance is carried out condition-based or planned based on the manufacturer's manuals. These services are performed by teams of multi-disciplined and certified technicians at the offshore wind farm.
Such a complex and site-specific logistics setup requires tailored planning. With our intercompany experience across CTV, SOV, and helicopters we will always find the most efficient transportation solution. This extends as well to Operation and Maintenance (O&M) base setup, agency services, and coordination services.
Exxon
Shell (Rope Access, Petrochemical Plants Singapore)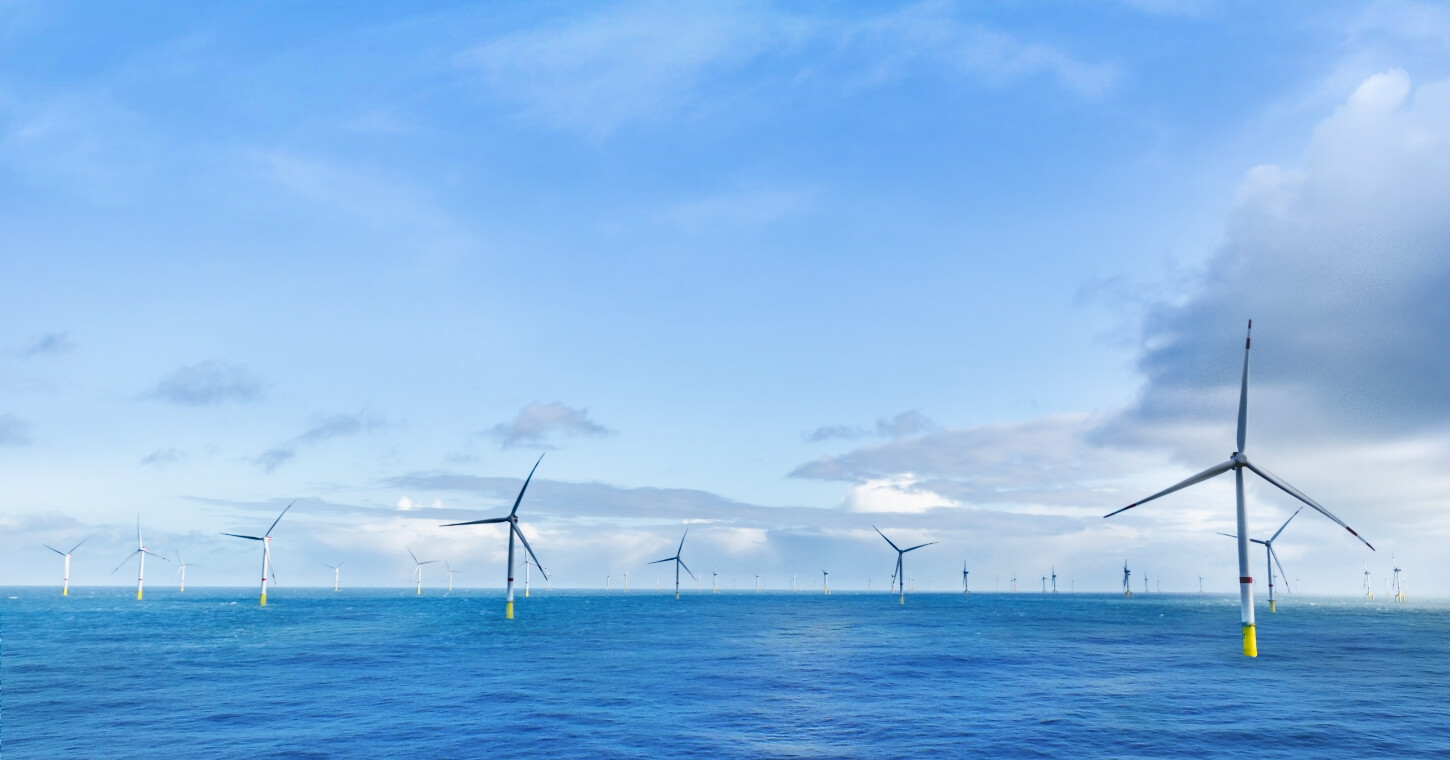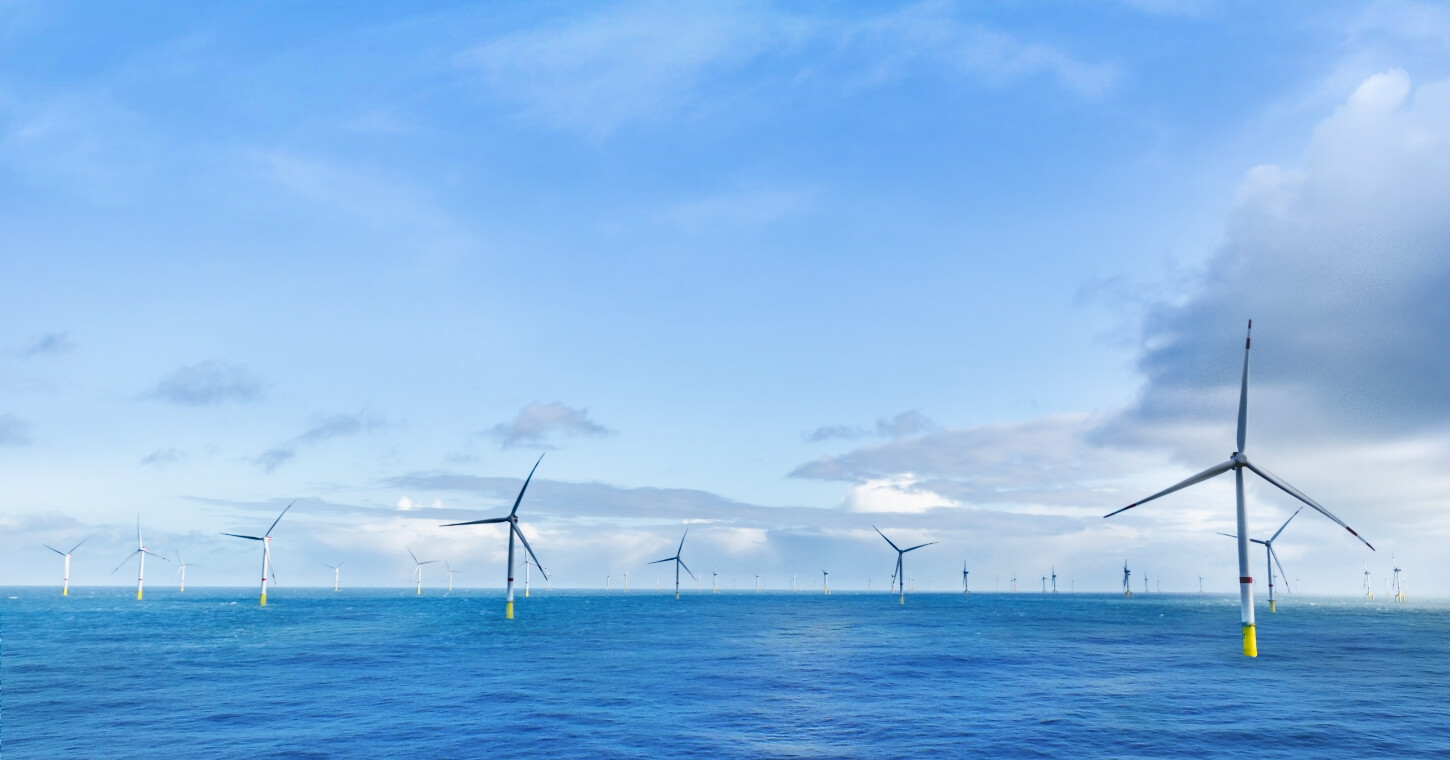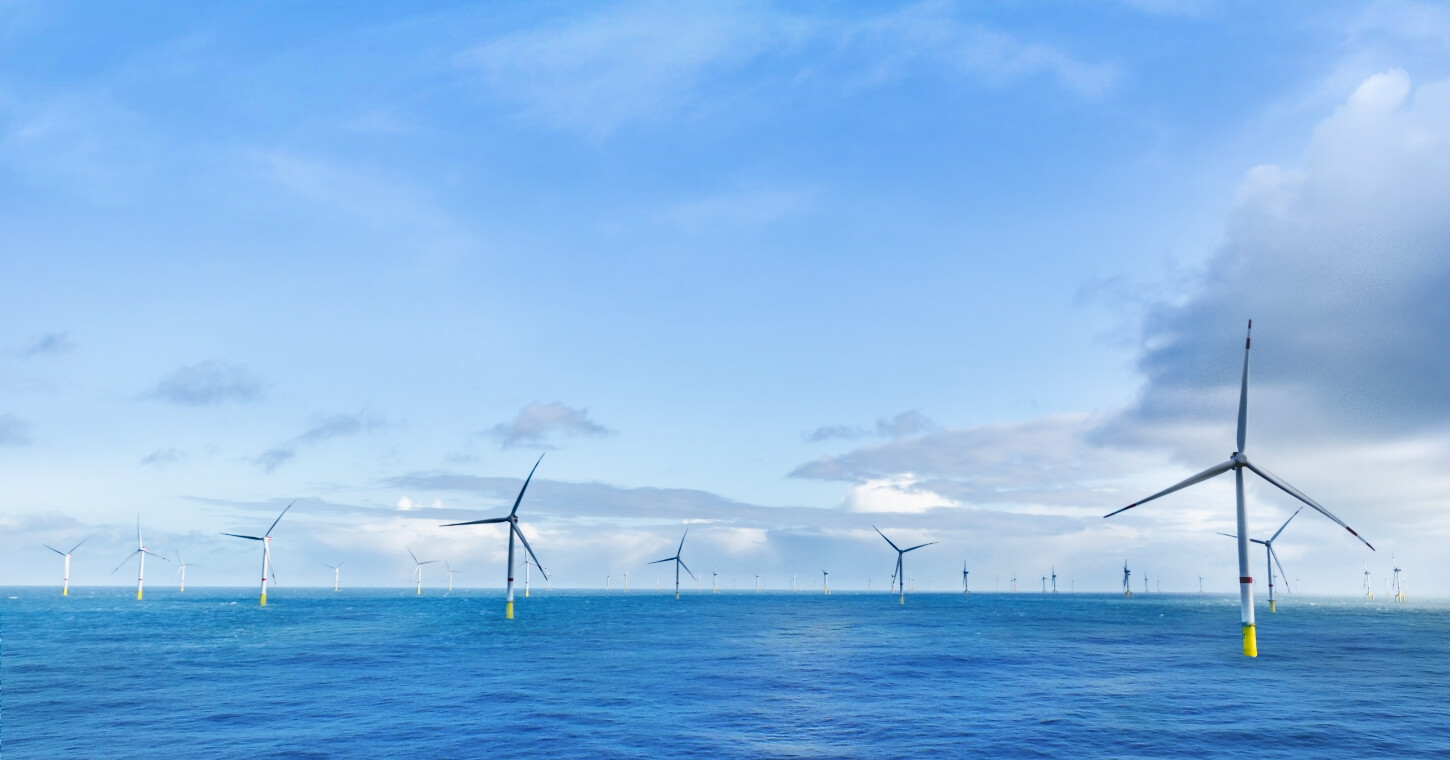 Services
Rope-Access works including CVI/GVI, NDT inspections, coating repairs, and mechanical works
Subsea inspections, repair, and maintenance by Divers, ROV, and AUV
Bathymetric Surveys and Depth of Burial Surveys performed from CTV, daughter crafts, USV, or dedicated survey vessels
Mechanical/Electrical works on Foundations and OSS

Thomas van der Laan
Project Manager
Spanning the distance between land and sea
Our helicopter transportation services close the distance between land and sea. We transport passengers, baggage, and cargo to offshore wind farms in the North Sea and Baltic Sea. Our flights provide high speed, wide range, and cabin comfort.
Our partner Northern Helicopter offers crew transport flights from their headquarters in Emden and the offshore rescue base in Güttin on the Island Rugia (Rügen). Before departure, passengers go through a check-in process to ensure all security and safety requirements are met. State-of-the-art personal protective equipment (PPE) and storage space are provided for each passenger.
Customized flight plans and services can also be offered to meet our client's special requirements and needs. Northern Helicopter offers private air transport, VIP flights, and photo/film flights, among other services.
In the Netherlands, the Heliport Eemshaven is the ideal gateway for transport and supply flights to offshore projects in the Exclusive Economic Zone in the North Sea. It is certified as an international heliport for take-offs, landings, and parking in the north-western part of Eemshaven. It is located close to the Borkum ferry service of AG "EMS" Borkumlijn.
Broadening horizons with drone technology
We are part of the innovative field of drone transportation and its future. Drone transportation is a revolutionizing means of support to offshore construction sites. Drone delivery of goods, emergency support, search and rescue operations, surveillance, mapping, and surveying are among the cutting-edge services we provide through the use of drones.
The DronePort Eemshaven is being built on an independent and open model, with space for start-ups and scale-ups focusing on applicable unmanned robotics technology, sensors, autonomy, and artificial intelligence.
North Sea
BorWin gamma
Butendiek
Deutsche Bucht
Gemini (NL)
Global Tech I
Merkur
Nordsee One
Veja Mate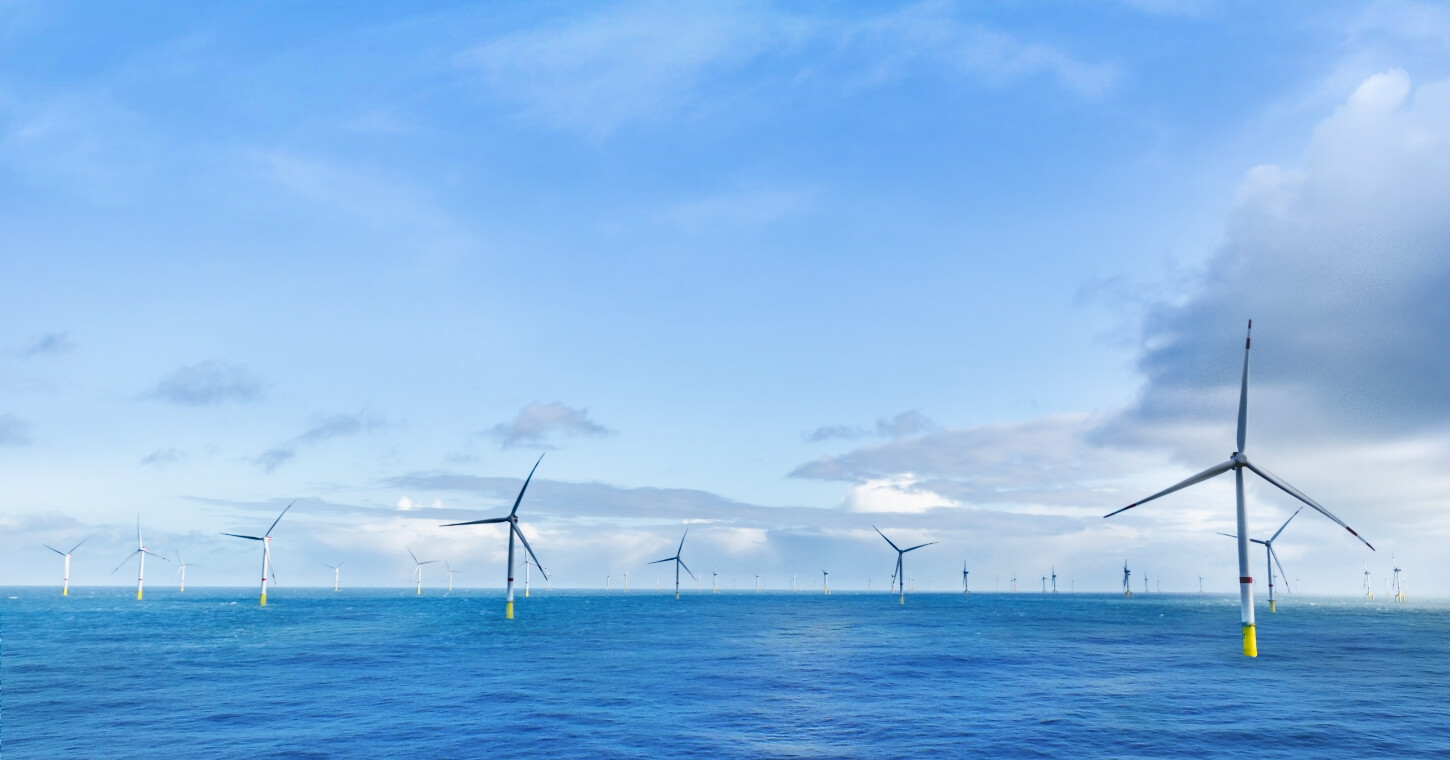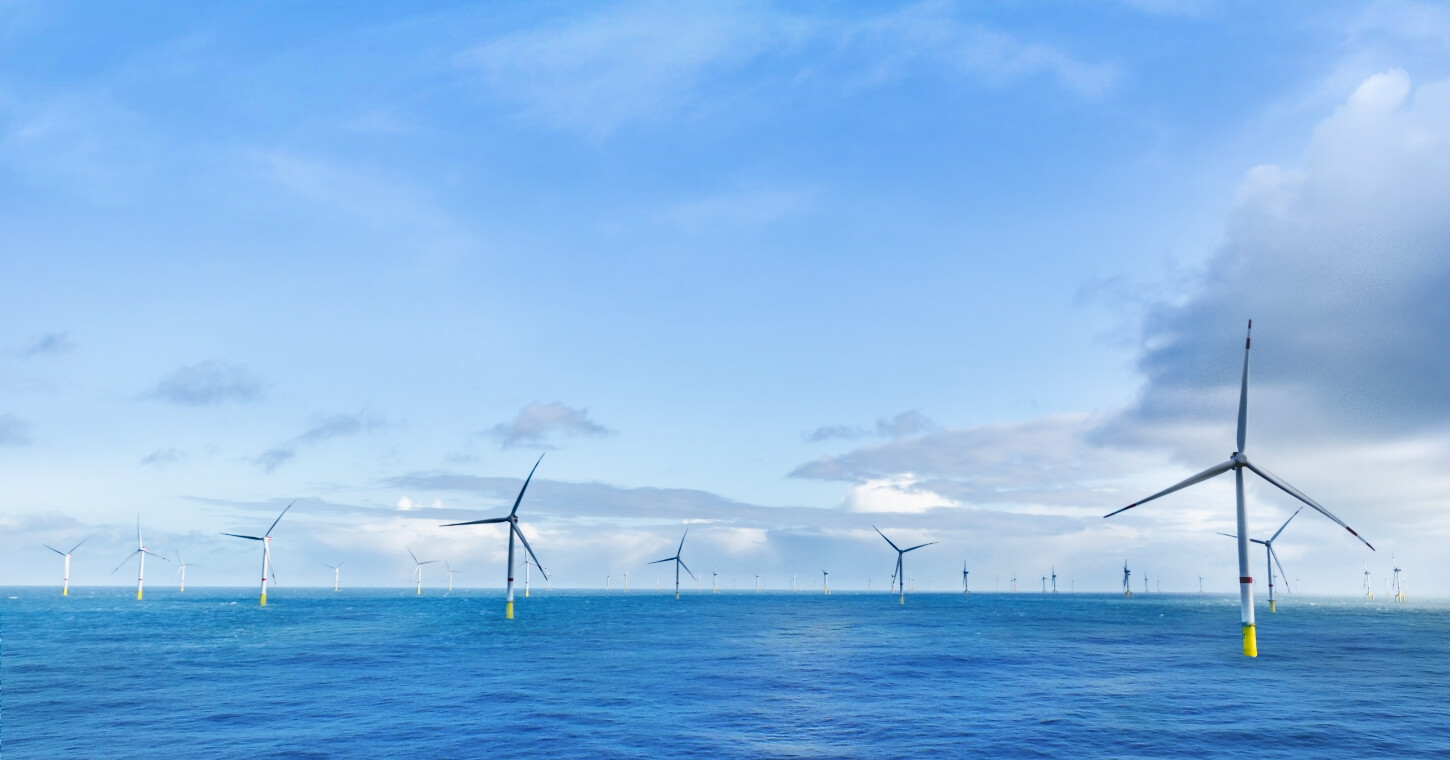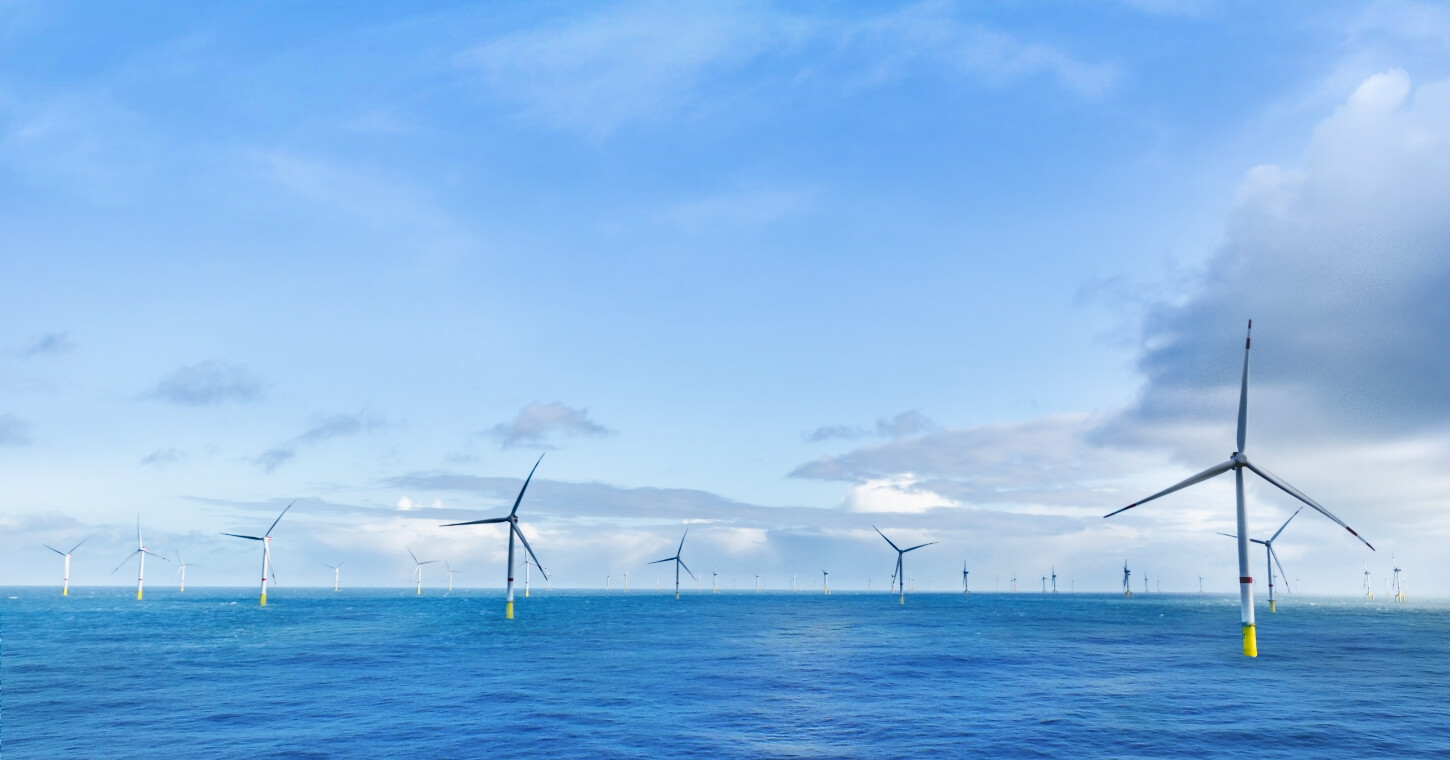 Services
Transport of passengers, baggage, and cargo to offshore wind farms
Adjustment to client requirements
VIP flights
Photo and video flights
Transport and supply flights from Eemshaven (NL)
Research possibilities on innovative drone applications

Thomas van der Laan
Project Manager